After my mind-blowing, epic 416 days of travel around the globe, I still wake up each day, to the exact same question. So where am I? It's surreal, exhilarating and momentarily befuddling; then my home bedroom wall comes into focus. Yes, OK, no packing today. I'm back in my hometown, beautiful Downtown St. Pete, Florida. Unsurprisingly, I haven't found any edges to our globe yet, even after adding all these stops to my globetrotting list…
(It was so cold my fingers are burnt.)
Las Vegas > Hawaii (Honolulu, Maui, Black Rock Beach, Hilo) > Taiwan (Taipei, Taichung), > Hong Kong > Macau > Thailand (Bangkok, Phuket, Phi Phi Island )> Malaysia (Kuala Lumpur, Malacca), > Singapore > Bali ( Ubud, Pura Tirta, Empul Batur, Ceking Rice Terrace, Dalem Puri, Penestanan, Taman Ayun, Jatiluwih Rice Terrace, Yeh Hoo Waterfall, Kanto Lampo Waterfall, Lempuyang Luhur Tirta, Gangga Kusamba Black Sand Beach, Puri Saren, Banyumala Waterfall, Goa Gajah, Nusantara, Tanah Lot Temple, Kedonganan Beach> Brunei (Bandar Seri Begawan, Belalong), > Philippines (Manila, Palawan – Puerto Princesa, El Nido) > Vietnam (Ho Chi Minh, Hoi An, Hue, Da Nang, Hanoi, Ha Long) > Cambodia (Siem Reap, Phnom Kulen) > Myanmar (Yangon, Bagan) > Nepal (Kathmandu, Pokhara) > Dubai > France (Bordeaux, Rochfort, La Rochelle)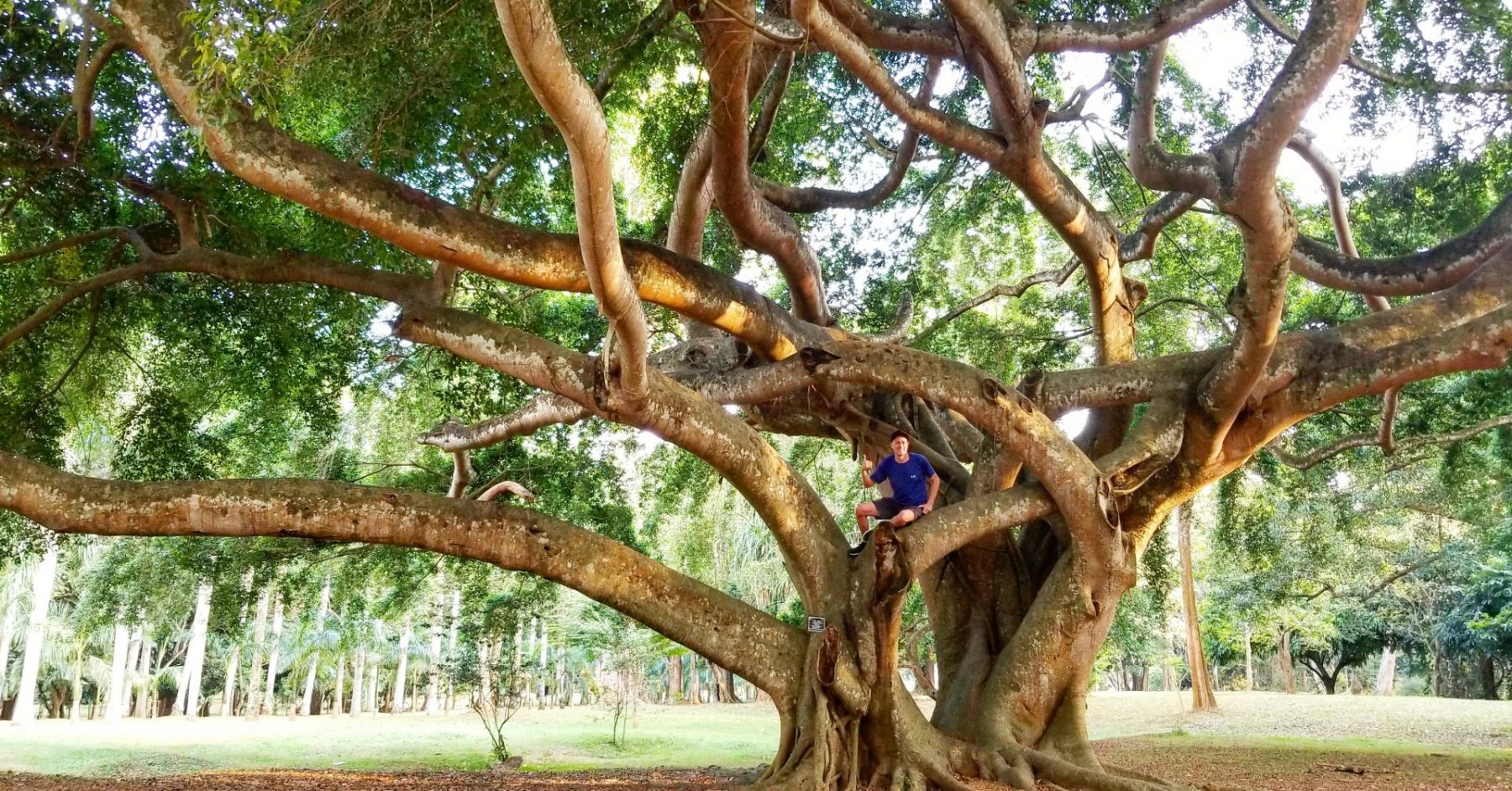 > Reunion (Saint-Denis, Saint Pierre, Saint Gilles, Saint Paul) > Madagascar (Antananarivo, Andasibe, Mantadia, Antsirabe, Ranomafana,Betsileo, Isalo, Ifaty, Antananarivo) > Mauritius (Blue Bay, La Vallee Des Couleurs, Le Morne, La Gaulette, Black River, Tamarin, Point aux Biches, Grand Beie Beach, Pereybere Beach) > South Africa (Cape Town, Sea Point, Bantry Bay, Camps Bay, Hout Bay, Kirstenbosch, Noordhoek Beach, Cape of Good Hope, Simon's Town, Fish Hoek, Kalk Bay, St James, Muizenberg, Strand, Table Mountain) > Zimbabwe (Alexandria Falls) > Zambia > Kenya (Nairobi), Ethiopia (Addis Ababa, Gondor), > the Republic of Georgia (Tbilisi) > Armenia (Lake Sevan, Yerevan), > Turkey (Istanbul) > Sri Lanka (Colombo, Kandy, Sigiriya, Nuwara Eliya, Devon Falls, Mirissa Beach, Galle) > Qatar (Doha), > Kuwait (Kuwait City), > Egypt (Alexandria, Cairo, Giza, Asyut, Luxor) > New York City > Orlando (sadly, to bury a dear college buddy) > St. Pete, Florida for Mom's 75th Birthday Celebration!
Good thing so many of my friends and fellow Entrepreneurs are here to welcome me back; I LOVE YOU ALL!!
While I was away, our resident Tech Guru Chris Jenkins managed and hosted the St. Pete, Florida chapter of the ESC, thank you, Chris, from the bottom of my heart!!
Tonight we return to my historic Downtown St. Pete, Florida venue NOVA 535, on Thursday, March 14, 2019, for our weekly gathering. An evening full of networking, schmoozing, business development, mentoring, business card reviewing and so much more! While I'm also playing photographer, I'll occasionally shoot myself in the face!
You can always follow along with me Google Contributor Level 10 Local Guide where I share my publicly posted reviews and photos
 ** MARCH 21 ** SPECIAL EVENT **

Pictured above on our left is Seth Maddox a successful video game entrepreneur who's OPSEAT.com chairs help you Feel Better, Look Better, Game Better (with Professional PC Gaming Chairs).  
Smiling next to Seth is Oscar Barcelos, a software developer who is here tonight because, as he puts it, his wife sent him here. Smart lady!  Oscar is a software developer, working with Windows and other types of web development: .NET, PHP and such. Welcome Oscar and welcome back Seth!! Oscar enjoys helping make his partners succeed, making sure that they know how to use his products, creating a smooth education and onboarding process.
Kym Jenkins of V Spicery, pictured above with hubby, Chris Jenkins, CTO of Symphony Agency. I love you both!
Below is Madonna Davis, a teacher by Day and author by night, who is writing a book called Slaughter Town, about a family that lived in Chicago from around in 1850 – 1920. All smiles Tony LaPorta is our favorite pit trader turned writer. I now call him Dot Com.
On our left below is the always smiling and positive Carla Fantastic, with newcomers Paul Menegazzi and the lovely Elizabeth Olguin; welcome to the ESC! Paul is COO of Express Yourself Media and found us after researching venues, which of course lead him to our world-class event venue HQ, NOVA 535. (Please keep NOVA in mind for your fundraisers, product launches, weddings, film shoots, and special events!)
Paul and partner Elizabeth are going to showcase their digital entertainment at our upcoming Zentripz Decompression Session 4-20 Party here at NOVA 535, on Saturday, April 20, 2019! Carla is also bringing in a partner sponsor, it'll be an amazing mind-expanding experience, please join us!
Elizabeth Olguin (platinum blonde hair, pictured above) shares that their digital media event company, Express Yourself Media, entertains clients and shares the data with the venue, for a win-win-win all the way around!
The always delightful Ann Marie Cash, Head Curator of Exquisite Corpse Games and a big supporter of everything local and St. Pete, she jumps in below with Carla and Elizabeth.
Below is our favorite fruity facial friend, Julia Marie working with Dr. Chris Jackson founder of The Path to Wellness (in lime green), their focus is on finding and treating the root causes, not the symptoms. #YouAreWhatYouEat
Smiling just down the table from Doc and Julie is smiling Entrepreneur Chihu Ikechi-uko, founder of UnfilteredMarketing.net back again this week for more connecting, networking and business development.
Mandy Keys founder of Community Cafe St. Pete (healthy AND delicious!) located at 24th and Central and her partner Jason Keiger snuggle in for their photo next to newcomer Oscar Barcelos, welcome friends!
The lovely graphic designer (and human) Gina Tracy of Gina Tracy.com smiles above and Mr. Cool, aka Tony Michaelides, brightens our evening dinner time festivities with his always positive energy and vibe. TONY!!!
Tonight we're back at one of our favorite dinner spots, both for the food and for the owner, Tracy Asalita (below), of The Queenshead, located at 2501 Central Avenue, Downtown St. Pete. Love and hugs to you!
Tony jokes with, for some crazy reason camera shy Chef Ray Milton, of Ray's Vegan Soul Food (YUMMY!!) located just south down MLK Street from NOVA 535.
Above is Theresa Rea Gay aka The Tenacious Chick Business Consulting, who helps you with your employee training. She joined us for dinner and drinks at Queenshead, always delightful to see her.
Above is my amiga Anaelena "Ana" Reynoso, leaning in for a photo with the guys. She is super creative and involved with several endeavors, plus she is engaged (congrats!!) and asking me for wedding planning advice. I guess after hosting over 2,000 weddings and events, I might know a little bit about planning and running 5-star events. In fact, I'm just wrapping up my 1st book, It's 5 am Go Home! all about throwing weddings and parties so good, your guests just won't leave!
Below the delightful Mimi Lange returns for more ESC adventures! Ladies!!
In yellow, pictured below is Kym Ottaviani, working with Rex Rentals and Realty, next to newcomer Annette Callwood, of World Financial Group. She offers financial education to those making under $100k. I ask her what are her 3 most important questions she asks her clients: "Do you know how money grows? Do you know the rule of 72? Are you thinking of Retirement?" Her advice is to start saving now! Also is returning ESC member and Imperio Real Estate founder John Pereira, looking good as always John.
Next Thursday, March 21, 2019 (my lovely sister Nurse Julie's birthday!) we're going to meet here again at 6 pm at NOVA 535, then about 7 pm we're going to let in the public for some hilarious LIVE STANDUP COMEDY, which begins 8 pm. It's $10 but ESC members get in free. See you all This Thursday at NOVA 535 for some networking some biz dev and for a whole lotta laughs!!
===== HERE ARE ALL OUR 03-14-2019 EVENT PHOTOS =====
Please keep NOVA 535 Unique Event Space in mind for weddings, receptions, film shoots, corporate parties, and events! We are the best-rated venue in Tampa / St. Pete because we LOVE hosting 5-Star events just how you want, with No Limits and No Stress!