It's funny. I'm standing at NOVA 535's beautiful 60 foot long 'S' bar (S is for Sexy and St. Pete), awaiting my fellow Entrepreneurs to roll in. Yea it's Thursday night, May 9, 2019, and 6:00 pm approaches, and now has past, while new and familiar faces line up at the bar. One of the newcomers is Kathleen Logan, a local Family Law Attorney. One is Kathleen Seide, founder of Seide Realty and another Kathleen has a most wonderful Hat-a-Tude. And one is a robot. Three Kathleens and a Robot. Well, maybe one of the lovely, smiling ladies pictured below is not a robot… or is she? We do meet a robot tonight, before dinner even.
If you guessed that newcomer Joshua, pictured above with two of our 3 Kathleens, is also not a robot, good work on your part. Joshua Pantazelos offers insurance, life, disability, retirement planning at the familiar NW Mutual. He's just in fresh, from Maryland, was at Eckerd College as a soccer coach, and now here with us tonight. Welcome! Kathleen "Katie" Logan, wearing a red and white striped blouse, works over at the swanky station house. She graduated from Stetson Law school, same as my father Michael Francis Novilla did. He practiced Wills and Estates for about 40 years, I miss him daily. Also in (blue and white) stripes is Kathleen Seide, founder of Seide Realty. She moved from Gainesville 2 years ago and now provides residential Real Estate services here in St. Pete. She grew up renovating homes, in fact, her childhood home in Key West, Floria was built in 1890. Her parents have been in Real Estate her entire life, which included Kathleen and her mom starting their own company in Gainesville. Mom's still in G-Ville, while Kathleen headed 150 miles south to Sunny St. Pete. Smart move!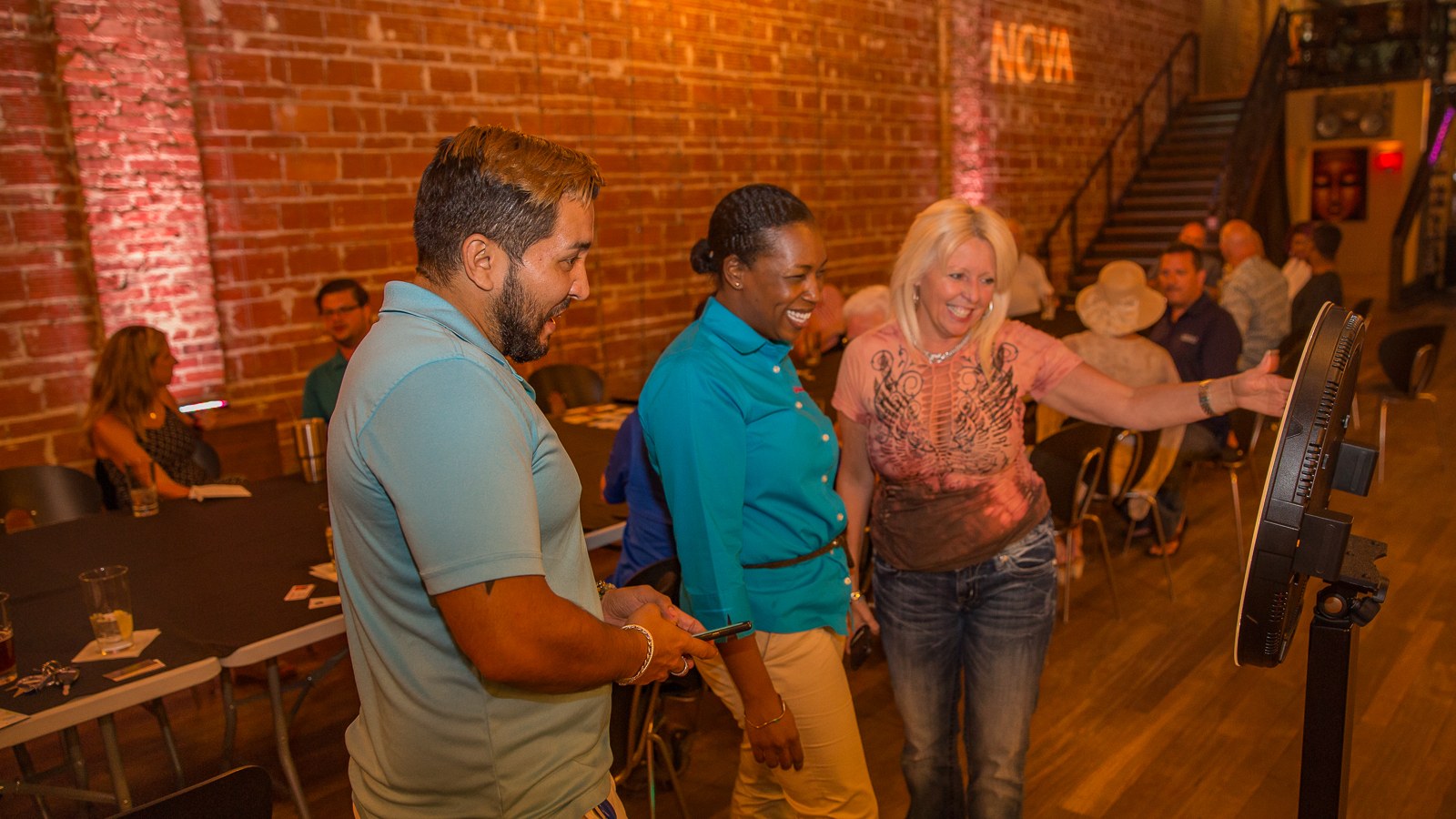 Joe Miller looks on while Mimi and Liz check out Liz and Paul's newest "toy", Mr. Robot. Pictured below, left to right is Kym Ottaviani, Liz and Mimi, Roger Curlin of Club Savor and again our logistics pal Joe Miller. Certainly shades of Blue and Green is our (subconscious) color palate for tonight.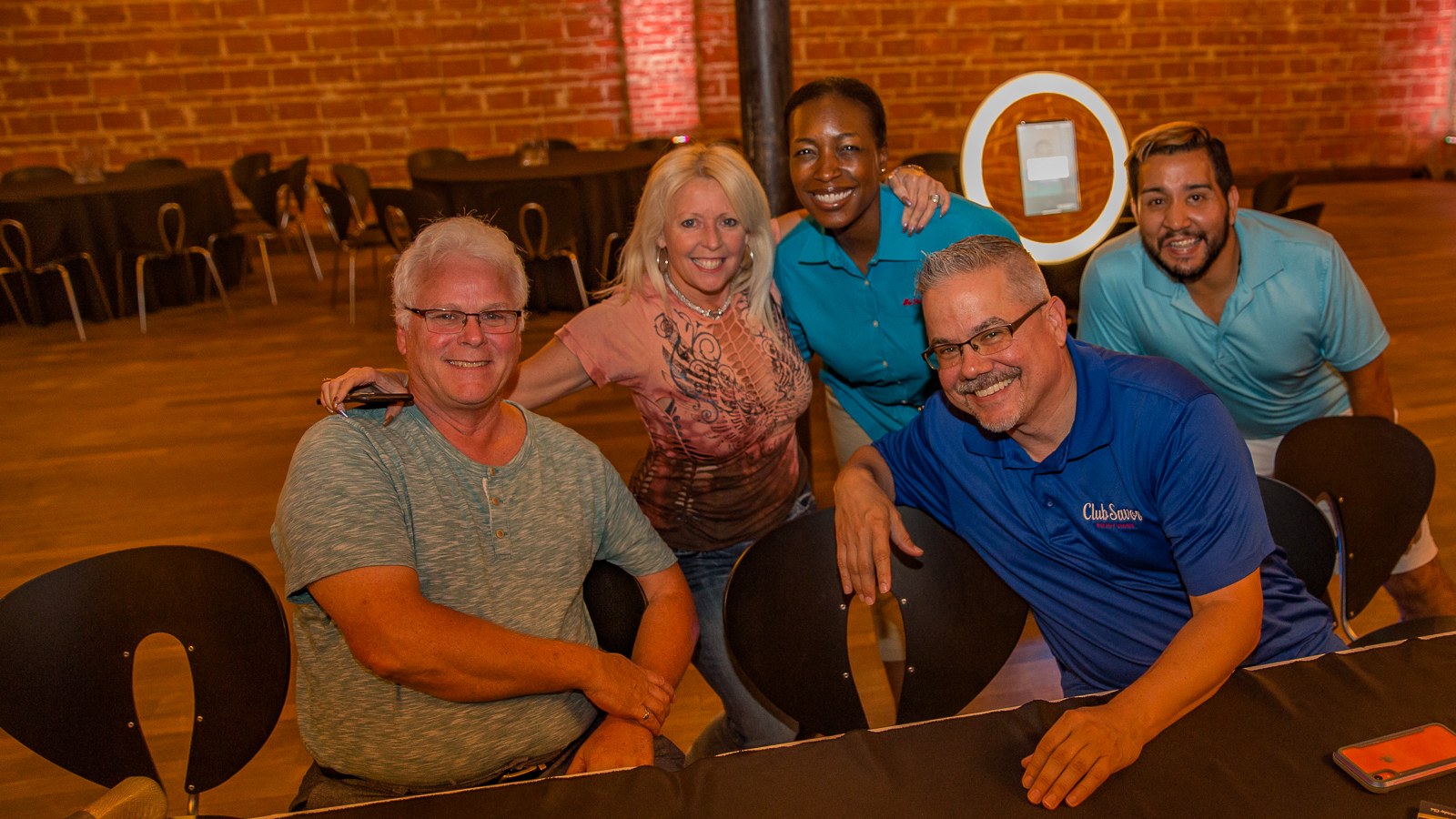 Kym pulls in for a hug from fellow Real Estate investors/landlords, newcomer couple 'The Nolls'. Both Barb Noll and George Noll own a vacation rental property, 493 8 Avenue North, St. Pete, a 7 bed and 7 bath property, perfect for destination event rentals. They started investing in real estate about 5 years ago, now they own over 50 "doors."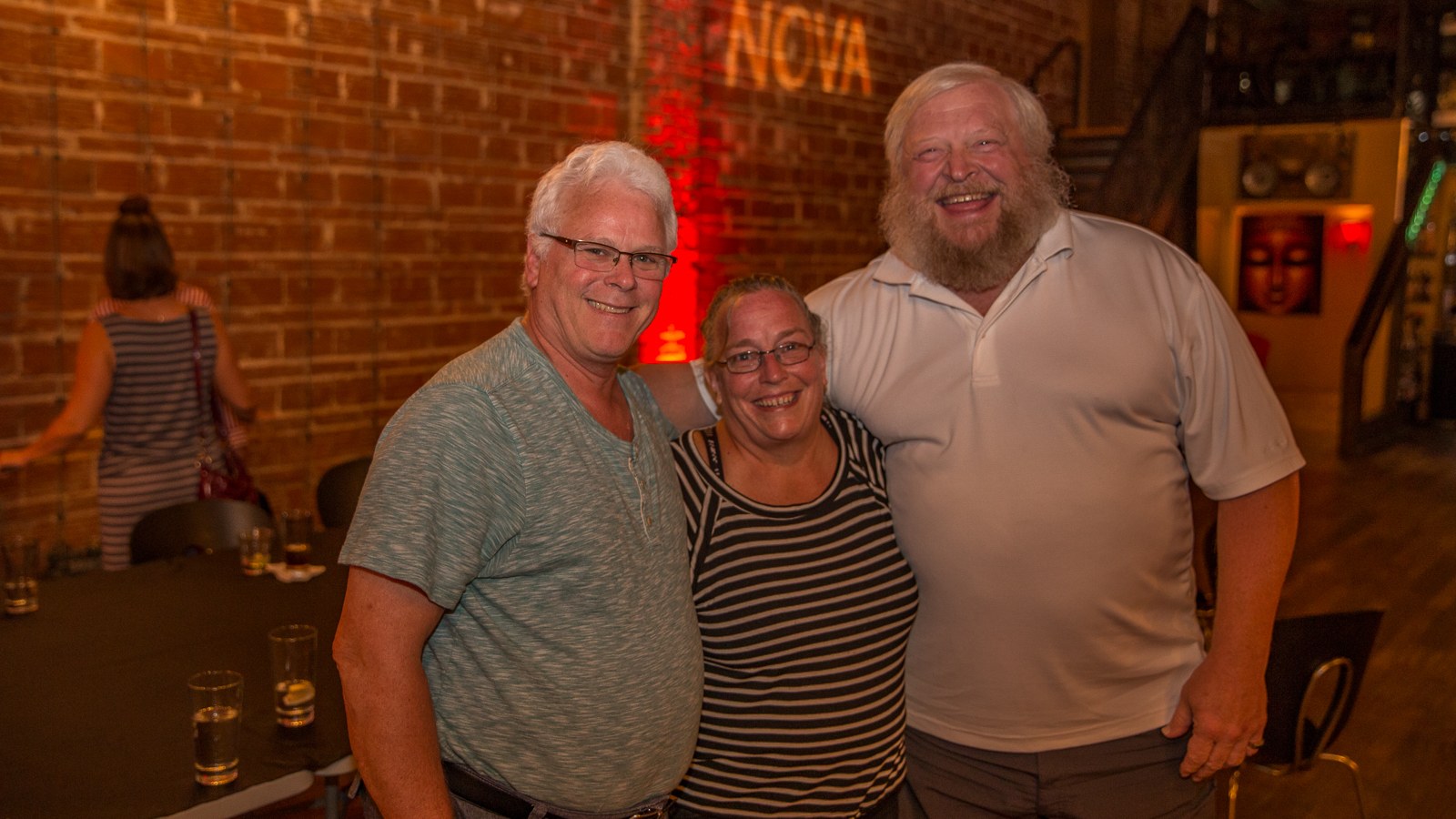 Their paper flyer they shared with us tonight was a decent start, but, via continuous improvement, we made many helpful suggestions. Including pushing everyone to a new URL, YourStPeteOasis.com, which then forwards to their Airbnb (or such) listing. Below our other Kym (Jenkins) shares exactly how she (hahaha) feels about me pointing my Canon in her face!  
The always lovely, and purple, Niajae, found at Niajae.com returns to ESC. She shares a hug with Mimi Lange our DTSP State Farm Agent, while Chihu is all smiles. Wonder why? Chihu offers social media Marketing services plus his Book It Works, but How? was just released on April 29, Congrats!! I purchased one today, you should too! Find out more about Chihu at GrowWithChihu.com.
Tony LaPorta and pal, 'author-in-progress' Madonna Davis, are snuggled in below next to Niajae, a life coach that's "Inspiring and empowering action-takers, thought leaders, innovators, and visionaries as they work towards the success they desire and leaving an impact in the world." Check her out at Niajae.com.
The lovely and talented Lynette Gryniak swings by ESC to say hello. She is selling Kratom tea imports from Indonesia via DesaLeaf.com, and shares a smile with our pal, Mr. Tech Repair, Justin Perto, both pictured below. 
Chris Jenkins, our "Grumpy Old Bastard of Technology" and newcomer Jordan Lue, frame Joshua Clark (another newcomer, pictured below) is considering the ATM placement business. He's a system Admin by day and looking for investment opportunities. We, the ESC, shoot down the ATM idea, for many reasons. While his ATM empire dreams possibly burn, we offer him access to our companies seeking investors. Maybe Joshua proves us all wrong and becomes the King of the ATMs. Only the future will tell. Either way best to you all, even better for everyone when you all attend the ESC regularly. 
Next, we dig into Jordan Lue, who is touting his TownViewApp.com. He played soccer, football to the rest of the world, at Florida Gulf Coast University, and while doing so, joined an incubator, the Entrepreneur Institute, then ultimately launched his TownViewApp. It's a system that allows a business to be in the customer's pockets, as he describes. He is the nontechnical founder, and we'll have some tough questions for Joshua tonight. He is on iOS only, thereby missing 80% of the market; by not serving android. He struggles to easily and clearly describe how the app is helpful to someone.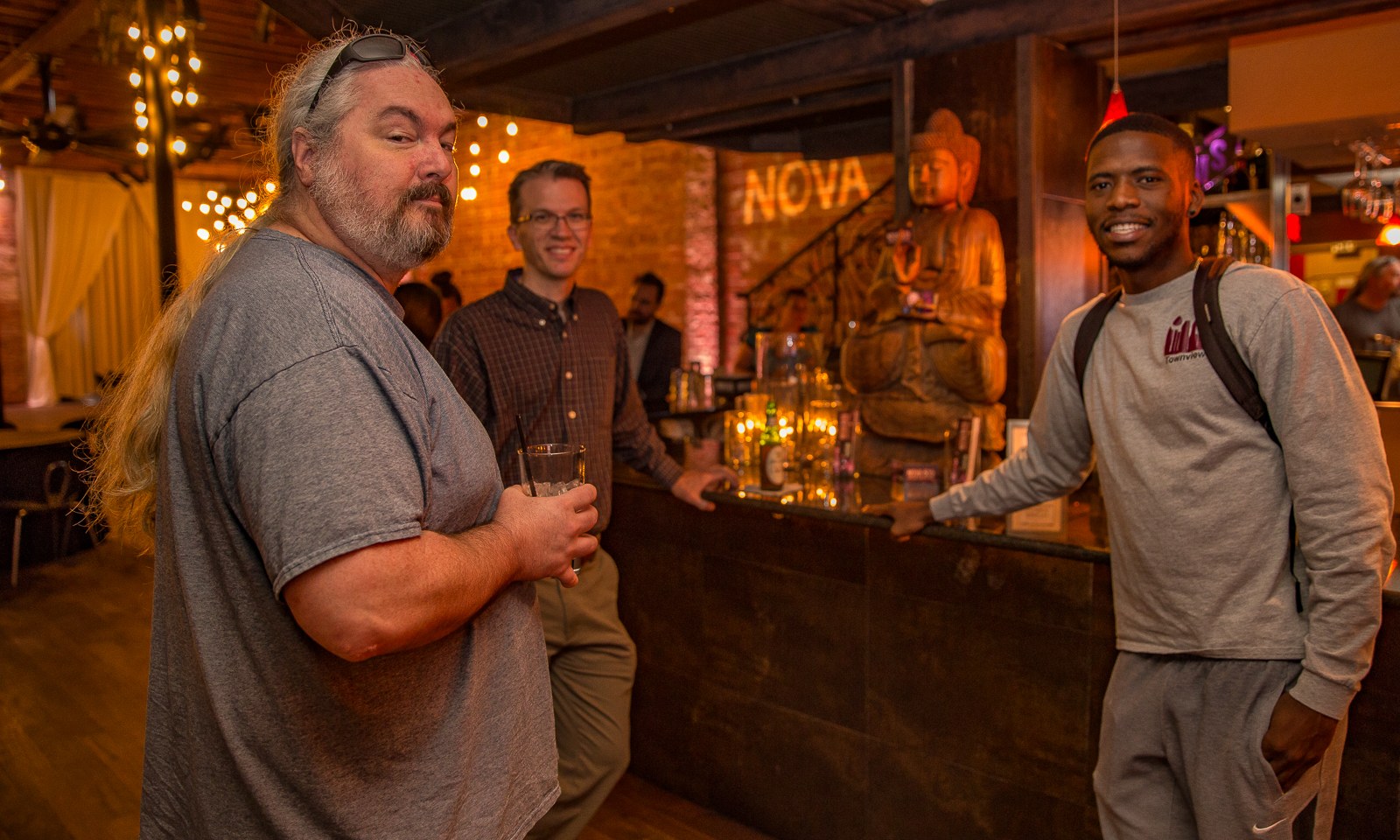 We help by offering up the question: WHAT IS THE CORE BENEFIT you offer? What pain-point for your user are you eliminating?  I want my lawn mowed, I hire a lawn care company. BINGO. Your pitch needs to be simple, easy to understand and compelling.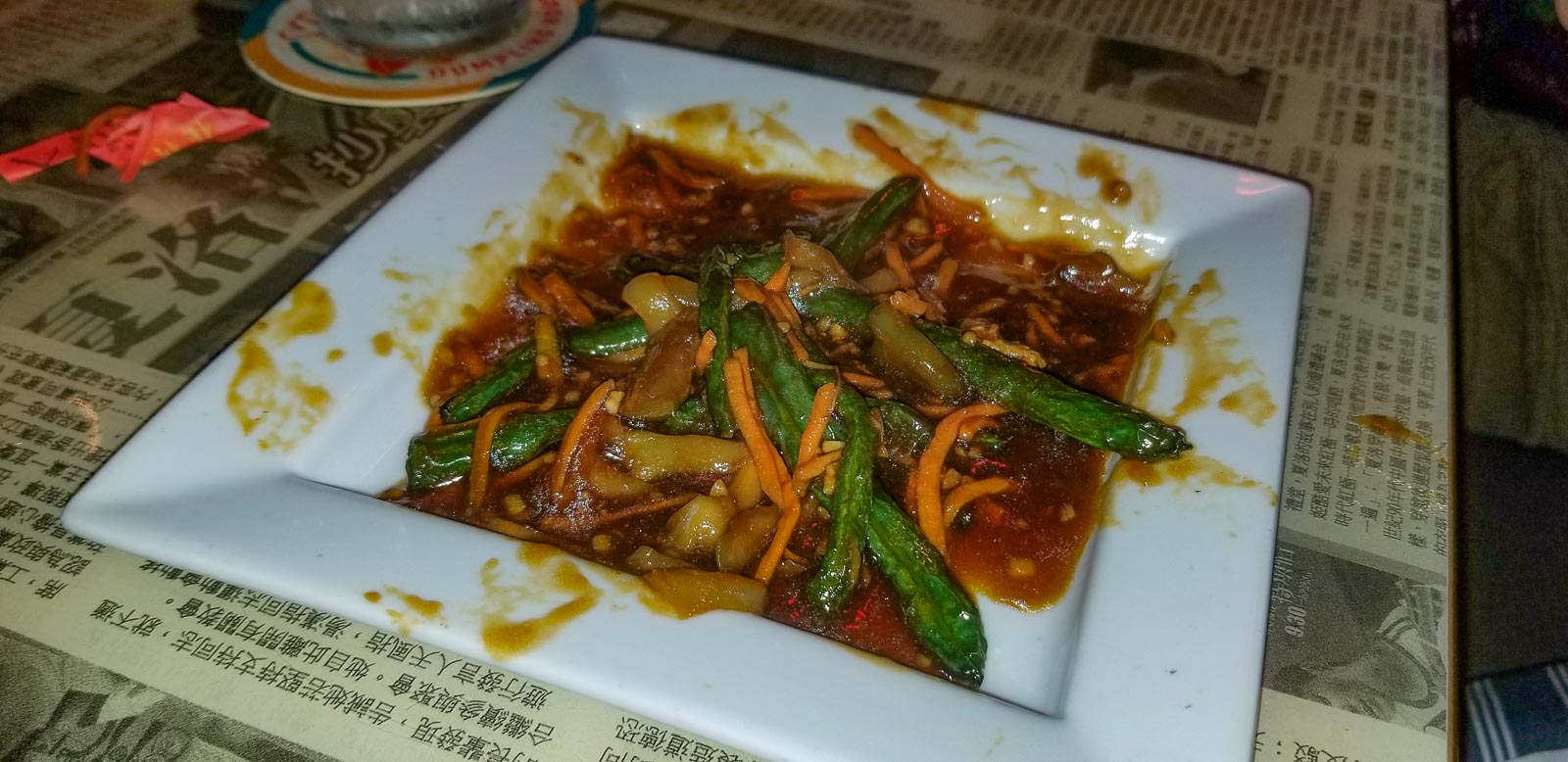 ESC Advice > Businesses want to spend $ on services (inside of a network/ecosystem) where there are potential customers. Roger Curlin, the successful founder of Club Savor, solved a universal human problem; people love saving money. His Club Savor helps business improve their revenue, as they survive by traffic into their establishments. By offering a great deal to consumers to visit their "clients' restaurants, the clients (including me!) save 50% on their entre, the restaurants get this extra business, perfect win-win. Jenkins suggests Jordan create an automated marketing tool, something all of us business owners using the dreaded social media would happily pay for. Jordan is young and smart, he'll find a better way forward, of that we are sure!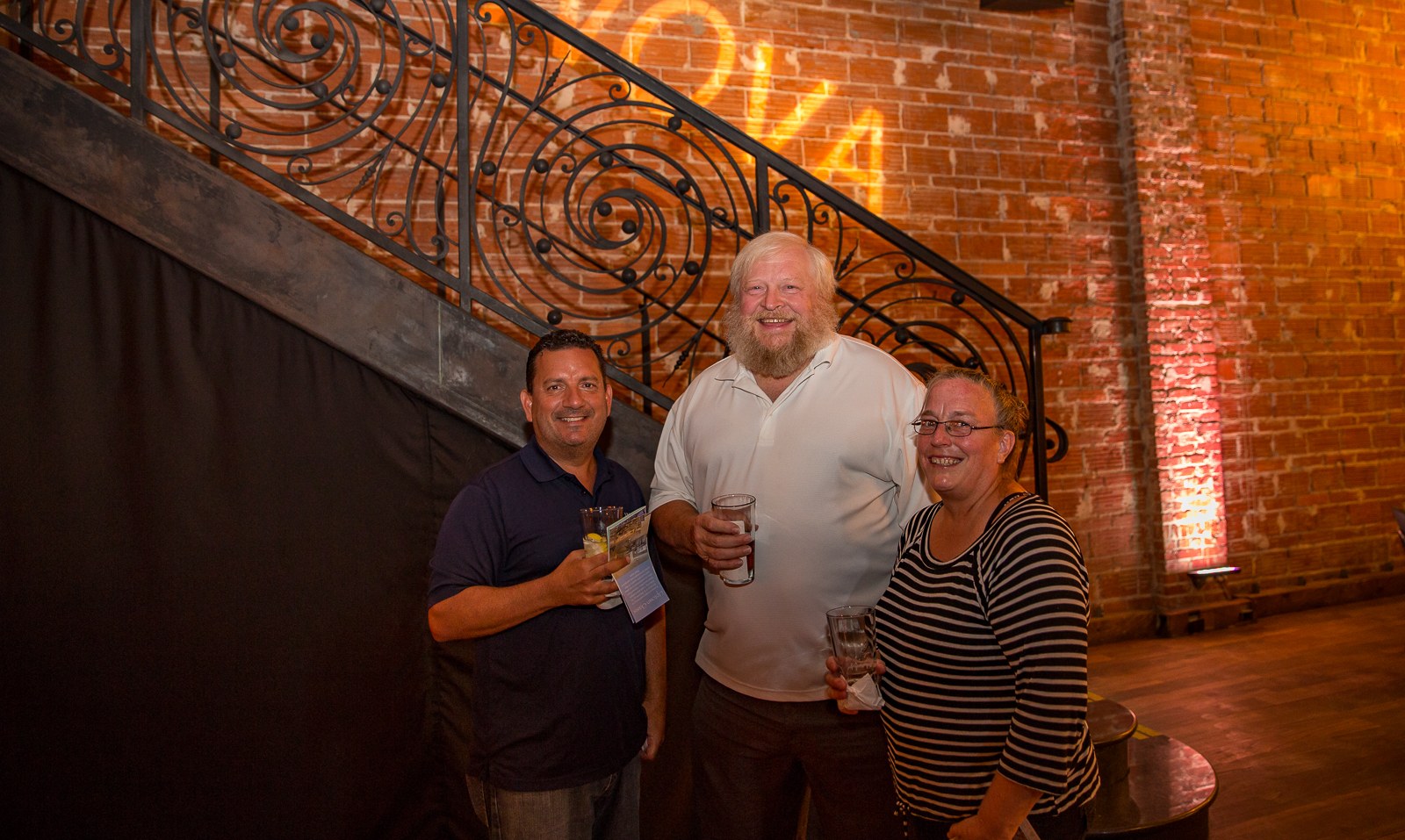 Our friendly networking pal Jeff Sassano returns, welcoming newcomers The Nolls. 
Pictured below, Kym Jenkins shares a hug with my brother Jzon Livingston, founder of Higher Meading. Kym's V Spicery is ready to celebrate 16, yes SIXTEEN years being in business. BRAVO!  Tonight we dine at HAWKERS ASIAN FARE, located at 1235 Central Avenue Downtown St. Pete.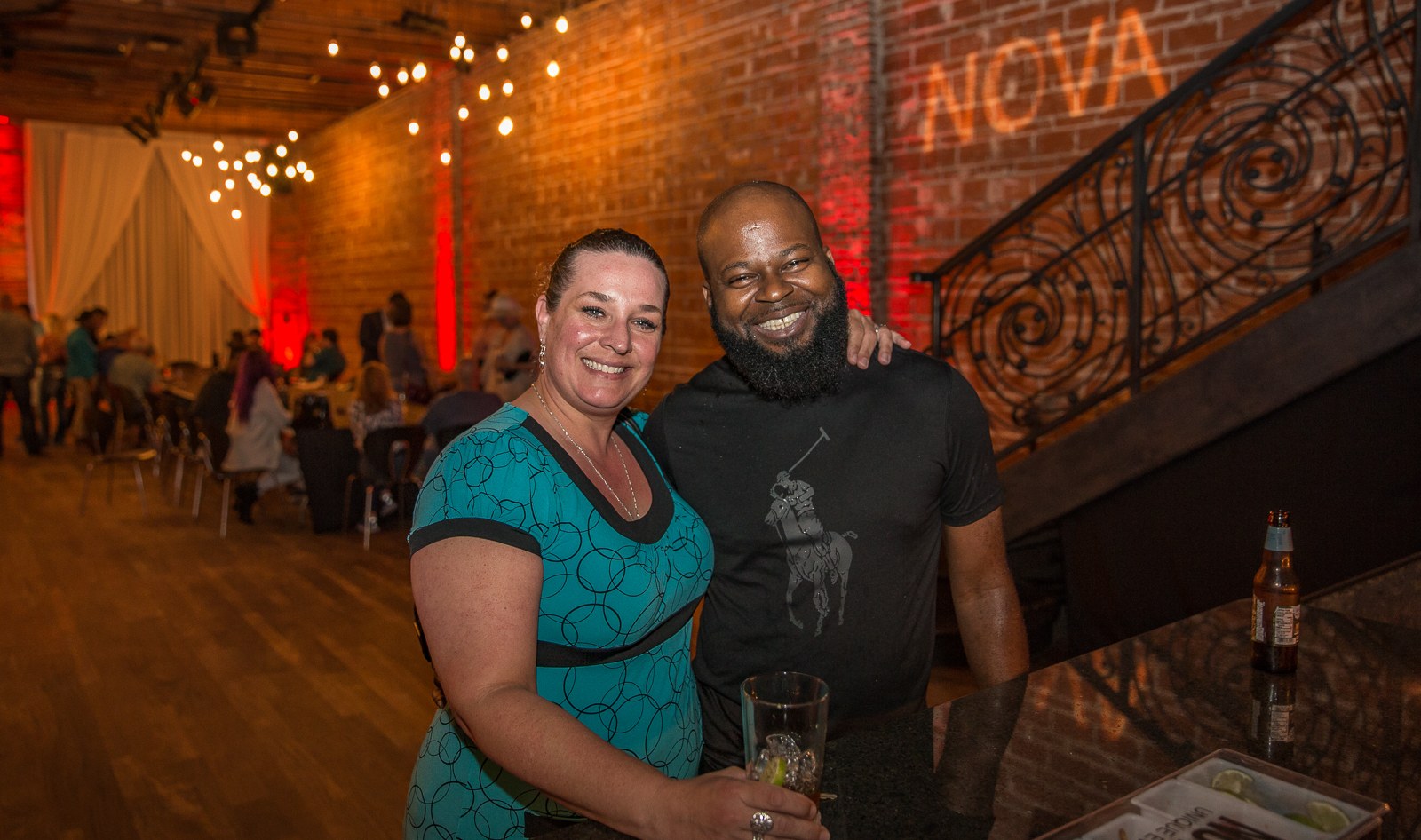 Owners of Xpress UrSelf Media, the lovely couple of Elizabeth Olguin and Paul Menegazzi, also brought in their newest toy, Mr. Photo Robot. Those two always add such a warm positive energy to our group, as does Julia Maria our helpful herbalist and Krystle Pinzker, bookkeeper and consultant extraordinaire.
Tommy "O" our secretive web media producer and entrepreneur, also returns tonight. He promises to reveal his wares at some point. While I don't think anyone is holding their breath, he sounds like a really smart guy, so I am hopeful that we are most impressed.
I'm Globetrotting Entrepreneur Michael Scott Novilla, founder of the Entrepreneur Social Club [tm] working hard to connect and mentor Entrepreneurs. When I am home in downtown St. Pete, I host the ESC every Thursday night, almost always at my 1920 built modernized venue NOVA 535 Unique Event Space. My life story and hilarious step-by-step guide book (shameless plug below) will be published in 2019. I guarantee that you will enjoy plenty of laughs, learn a lot about me and life itself, and, if you follow my guidance, be able to throw your own 5-star weddings, parties, and events. After It's 5 Am Go Home 'hits the shelves' then focus on wrapping up my next project World's Favorite Words.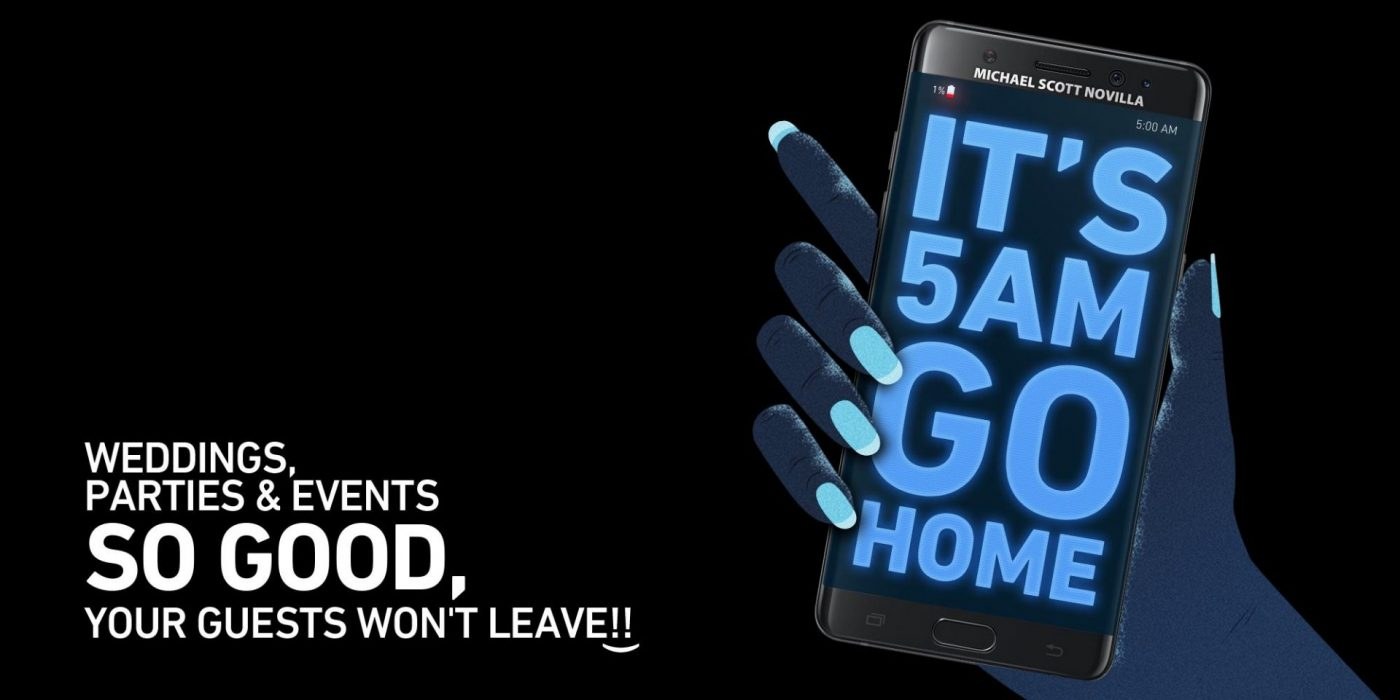 Of course, we cannot forget our favorite bartender Vanessa Baker, returning into our ESC event family.
Thursday 6:00 pm – 8:30 pm:
May 16 at NOVA 535
May 23 at NOVA 535
May 30 at NOVA 535
Then dinner and more drinks immediately following…join us anytime!
===== HERE ARE ALL OUR 05-09-2019 PHOTOS =====
Keep NOVA 535 in mind for your weddings, receptions, film shoots, corporate parties, celebrations, and unique events! We make it so easy for you, with No Limits and No Stress, just 5-Star results!