Sushi Night at Souzou Fusion Restaurant Downtown St. Pete
Tonight, Thursday June 16, 2016 we are off-site at Souzou Fusion Restaurant, located at 435 5th Ave N, St. Petersburg, FL 33701. Call (727) 823-4050 for reservations. Typically we are at my historic wedding and event venue NOVA 535, but tonight NOVA is booked for a private affaire, a glamourous wedding ceremony and reception. So we've ventured out to my pal Mike Harting's (owner of 3 Daughter's Brewing) swanky spot Souzou for our meeting, dinner and drinks. A night filled with sushi and sake! Compi!!
I founded the Entrepreneur Social Club, what we refer to as the ESC, back in 2009. Why? Many reasons, the overriding one was ever since I read Ben Franklin's Autobiography as a young boy, I felt compelled to create a similar club to his Junto club, a club he created in 1727 for 'mutual improvement". Also according to Wikipedia, the group was formed to"debate questions of morals, politics, and natural philosophy, and to exchange knowledge of business affairs." My evolution into the ESC was to enjoy a fun and productive time with fellow Entrepreneurs, business owners, students and wisened mentors. We FORBID religion and politics; instead focusing on solutions, both for our business enterprises AND for ourselves. As humans, as business owners. Plus we're blowing off a lot of steam….being the leaders, risk takers and visionaries is draining, and we accomplish this partially with drinks, smokes, silliness and plenty of tomfoolery!
Quick Thought. Remember this about Persistence: The only failure is giving up.
Business Cards:
Tracy Livingston of ProHealthHomeHealth.com  is a newcomer, heard about the ESC via the St. Pete Chamber. Along with his wife and business partner, from merry ol' England, Eunice Livingston. Cheers and welcome to you both! Daniel Nyiri, our fitness expert, model and Hungarian Entrepreneur, of 4U Fitness. Welcome back Daniel. Kalpesh J. Patel is an attorney, pitching himself and company as not your traditional legal company; more like they are competing with legalzoom (who aren't lawyers he adds).  Dr. Beau Smith is back (haha funny pun) representing Hood Chiropractic.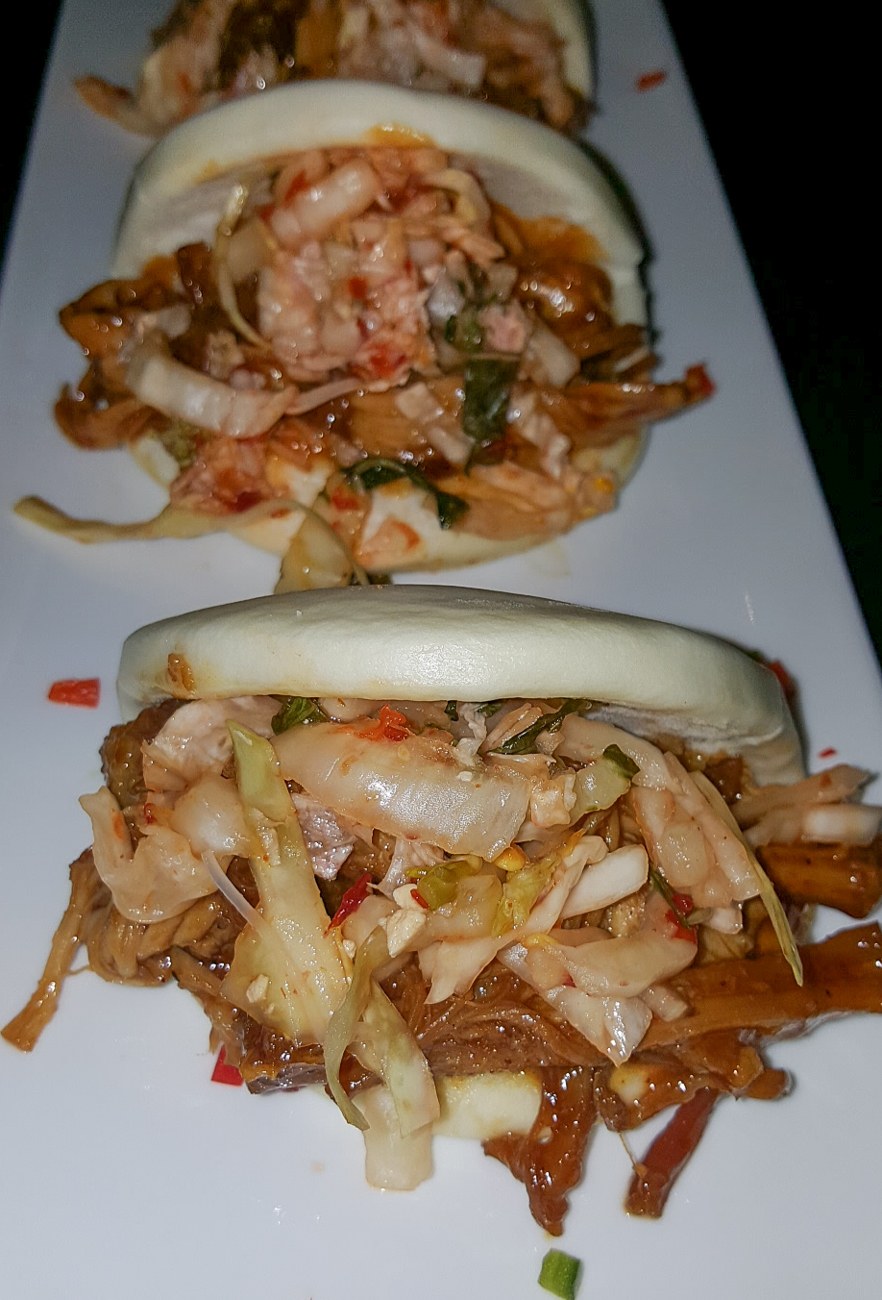 The lovely ladies collected for a quick photo: Eunice, Kathie and Jen.
Melinda Goodall (above), is a long-time friend of mine – the Goodalls and the Novillas both went to St. Jude's Elementary then St. Pete Catholic HS together, that's decades of laughter and hijinks. Her younger brother Chris (funny, my younger bro is also named Chris) is one of the funniest guys I've ever met…similar to my brother…both Chris' are hysterical…so witty. Ask CG him about the twin redheads we encountered while tubing down the river.  Or about our NOVAWEEN adventure. What's NOVAWEEN? You best click on that link and get your ticket now amigo. It's Year #10. Anywho, Melinda is here tonight repping MG Advertising Inc. "Tampa Bay's Hottest Spots. All advertisers have been selected based on Exceptional Reviews and Reputation." Sounds like my DowntownStPete.com website, as we feature ONLY the best LOCAL places, events, things to do and unique personalities here in Downtown St. Pete, aka DTSP. Great seeing you tonight Melinda!
BELOW Tracy, Eunice, Daniel, Kalpesh and his girlfriend (didn't catch her name), Dr. Beau and Melinda
ABOVE is Emmanuel, Kathie, Jen, Julia and Katie.
Emmanuel Roux founder of the delicious (and flourless)  GateauOChocolat. Tres bien! Kathie Harris, for the first time ever for my eyes, hatless. Founder of Hat-a-Tude. Always a pleasure.
Jen Jacobs – Wandering Whisk Bakeshop – buttercream icing on cakes (no fondant) – I found Jen on IG and invited her (WOM). Congrats to Jen for showing up with a great, open minded attitude!! Jen Loves to travel, whimsical, inspired by travels, desserts from around the world. Will other people sell your products. Suggestions: Wandering Whisk. Suggestions to skip the retail, especially since Jen loves traveling, sell online and direct vs Brick and Mortar. Just the business of being in business is suffocating, kills creativity.  Why is brick and mortar so alluring to Jen? She wants to be transforming people's days, creating a truly unique experience, while serving the community, on a daily basis. We all suggested she think LONG AND HARD about getting into the brick and mortar game….stay loose, online and agile. It was suggested she connect with home health companies, who are out there in the community, they can be sharing and selling her deliciousness! I hope Jen comes back, she's at a critical stage where if she listens and learns and evolves she can achieve her goals without (necessarily) having to be "stuck" in one location. =D
Julia Marie successfully pitching her $5 Facials Fruityz. Julia once again sold out of her organic facials. Have you gotten your $5 Facial yet?? And newcomer Katie Hasson, a fellow St. Pete native, she was off living elsewhere, now finally back (to her senses). Welcome Katie! She is working with SW, a 150+ year old company, as a Sales Coach. She found the ESC via Eileen Brock, another WOM (word of mouth) referral. Yes! Looking for a sales coach? Contact KHasson(at)SouthWesternConsulting.com.
Wants and Needs:
Daniel Nyiri  of 4U Fitness is seeking personal trainers: 1 in Tampa and 1 in St. Pete. They must be nationally certified. Then Daniel gives them 3 months training. An MA in Exercise Science is preferred. Pay is $16 to $25 hour and up.
Dr. Beau is Looking for licensed massage therapist in sarasota to rent a space at his office.
Tracy Livingston  Tracy(at)ProHealthHomeHealth.com is looking for director of nursing, pay is $60K and up. Looking here in St. Pete. They are also looking for field nurses.
Katie Hasson of Southwestern Consulting: She is offering herself as a guest speaker for sales companies with 3+ sales team members.
Melinda and I were goofing around, lots of stories and jokes over the decades…!!!!
After dinner, we enjoyed a round of delicious sake drinks from bartender Aaron, nice work! There was an official Jon Labudde sighting, owner of Reno Beach Surf Shop on 4th Street North. All hale Jon! (Love ya brother!). Then we ubered over to Ruby's Elixir for, once again, the best live Jazz in DTSP. I big THANK YOU to my pal Greg Haddad (owner) for the free round of drinks! Bravo amigo!
Below is big Nick Mazeika and Melinda Goodall. GOOD (times for) ALL!
The food, service and decor at Souzou Fusion Restaurant, is fabulous!! Souzou is right on the NW corner of 4th street and 5th avenue north (behind the bank). We'll definitely be back, bravo!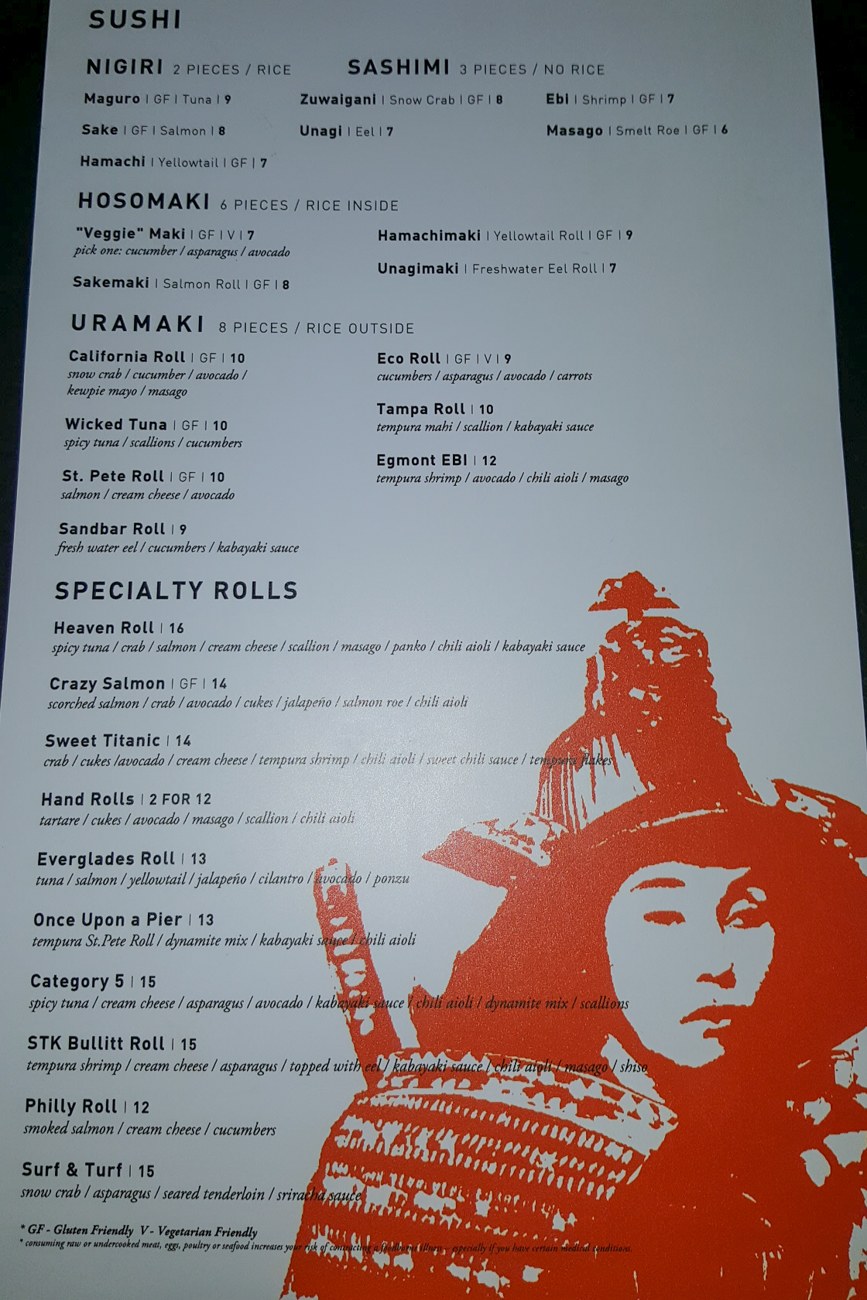 Another fun, funny and productive night with the Entrepreneur Social Club, which meets every Thursday night 6pm to 830Pm (most always at venue NOVA 535) then dinner and drinks DTSP. Check the ESC event schedule. Ideas, mentoring, networking, laughing, making new friends, creating business ideas and forging productive alliances. There is real value, strong business skills and certainly a ton of fun at each and every gathering of the ESC. So if you're not here, what's YOUR excuse? We say you are making excuses or solutions. Which one are you making?