Fantasy YA Author Lele Iturrioz Delights Readers' Favorite, winning a 5-Star Review and their Readers' Favorite Honorary Book Award!
"I'm Lele and I'm the author of the YA fantasy series, Seasons Within." Lele and I "met" through a mutual friend, blossoming Entrepreneur Alejandra Ramirez, a fellow, talented, Mexican. They grew up together, and Ale mentioned to me that maybe I should meet her writer friend Lele. I'm always happy to help, it's exactly why I created the Entrepreneur Social Club, aka ESC, back in 2009. To help, mentor, learn from and make new, amazing friendships. So I connected with Lele, and offered some free advice. Lele and I did some video chatting, and I walked her through several website and social media improvements, and such. She was great, taking notes, and making many improvements immediately. She's a busy young lady, seemingly writing all the time! It took me several months, but finally got with Lele long enough for an (quick) interview.
"When I was in my early teens I began reading books like Alice in Wonderland and Harry Potter. I loved the way the writers built a world that resembled to reality and at the same time was so magical. Since then I fell in love with books and their ability to transport us to different lands, to make us feel things we wouldn't normally feel and experience many lives at the same time."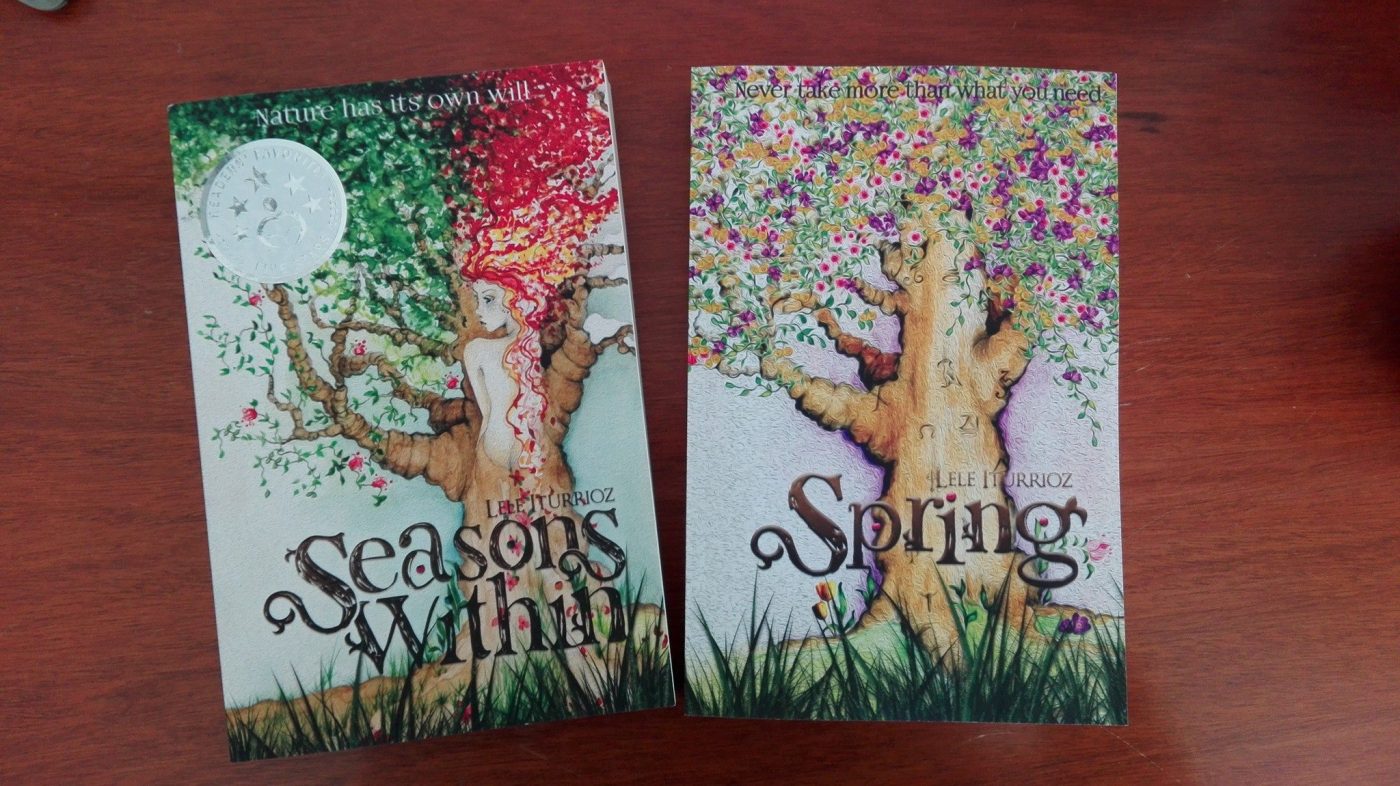 "When I turned twenty, I studied Cinematography and Animation and began to work as a producer for Kraftlogic Studios. A year later, I had my fourth heart attack and Pacemaker Surgery. Maybe it was the morphine… or the SUPERNATURAL marathon, but I saw my attack as a "You might want to start living your dreams" sign, so I opened my bucket list and BOOM!" Lele is quite a fighter, and her having health issues only seems to strengthen her resolve, to produce more, and better stories. Her fans couldn't agree more!
"There it was, #1 Write.  I moved to LA and started to write professionally, although my work were mainly screenplays. At 25, after a year of working at Universal Studios, I decided to switch to books and wrote Seasons Within.  Yei!!
I guess the best thing about writing is creating characters. It's like meeting someone for the first time, because even if you're the one creating them, there's a point where you stop creating and start learning about them.
So yeah, my dream is to keep writing novels, scripts and to-do lists until the day I die!"
Many times I was trying to get Lele to send me a photo, part of my helping her not to be so camera shy, she used the "excuse" of being at her writing retreat in THE CABIN. A place way out in the woods, with her best friends Eva Martín (one of her amazing beta readers) and Adriana González Márquez.
Lele is certainly pretty, no need for camera shyness at all. Maybe she's just being coy, she IS a master story teller. Anywho, I kept telling her to get over the self prescribed camera phobia; writers need to be seen and interact with their audience and fans. That's how you build your brand. Think about Richard Branson…and embrace your fans! Well certainly Lele is doing great, enjoying her 2nd book of the series SPRING Never Take More Than You Need, available on AMAZON. Buy a copy, support an up and coming artist, plus her books make great presents for those young fantasy readers in your life.
So bravo to Lele Iturrioz, creative artist, published author, Entrepreneur and my new amiga! Keep up the great work Lele, your fans and the world are all anxious for your fabulous stories and fantasies to continue!