It's Thursday, February 27, 2020. Our Entrepreneur Social Club [tm], meets every Thursday night, 6:00 pm to 8:30 pm, most of the time at our HQ, the world-class historic venue, NOVA 535. We gather for networking, camaraderie, business development, drinks, mentoring, laughs while sharing successes, failures and honest feedback. Then we go downtown for dinner and more drinks. Tonight NOVA 535 is booked for a private party. So we go offsite to Brick and Mortar's 2nd restaurant, this one out on Tierra Verde, called Sea Worthy Fish Bar.
Sea Worthy Fish Bar
We were warmly welcomed by Sea Worthy Fish Bar owners Hope and her husband, all-star Chef Jason Ruhe, into their lovely new (second) restaurant. We had the honors of being the first event group to use their spacious private dining room and bar. We started with drinks and some exceptional Tuna tar-tar.
Of course, this delicious fish restaurant offers land lover's favorites as well! If you eat beef, then try the burger that their first restaurant, Brick and Mortar Kitchen, made famous. 
We enjoyed the lovely sunset out of the big glass windows, and from their spacious deck, while their fantastic staff provided us with their polished 5-star service.
I've always been a fan of excellent fish spread, ever since eating at the legendary Ted Peter's Famous Smoked Fish restaurant on Pasadena Avenue, way way back in the day. Ted Peter's has been there now for over 65 years, and I've frequented for the last 50. Yummy. Classic Florida eatery.
Stepping forward in time, Chef Jason Ruhe's fish spread was predictably, incredibly delicious. We ordered 3 of them!
A nice addition here at Sea Worthy Fish Bar is their full liquor bar. For those desiring of that little extra oomph!
Roll Call February 27, 2020
Our favorite newly-engaged couple Jake Ciaramella and Amber Bennett, realtors with Keller Williams, joined us again tonight. They are seated at the table center left, wearing dark green and black. Across from them is Holli Purcell, a personal trainer with Rise Above Fitness, sitting next to (and barely visible behind) Pedal Pub owner Eric Olsen. Best Day Fitness owner Christopher Tolisano, making everyone laugh, thanks, Chris! The final two on our left is monsieur Nick Diot and British compatriot, Mr. Rock-n-Rolla, speaker/author Tony Michaelides. 
Bottom right is Michelle Tolan owner of Your CBD Store, then Realtor Andrew Cabot (grey dress shirt), sitting across from computer tech Justin Petro (wearing aqua blue short sleeves) Justin's friend Jenny plus special guest appearance is Justin's father Bob (yellow shirt and glasses). Welcome! Next to Andrew wearing leopard is Debborah Dabaj, then skipping down to hypnotist Erick Kand, goatee and shaved head, then big Nick Mazeika, business consultant. Peeking up is Mr. Shave Cave owner, Max Glazer. Finally was down at the end is real estate guru Kym Ottaviani, of Rex Rentals and Realty. 
Rolling in late, as usual, our pal, State Farm Agency owner Mimi Lange. 
DINNER TONIGHT
was at SEA WORTHY Fish Bar 1110 Pinellas Bayway, Tierra Verde, FL 33715. Chef Jason and Hope. Info and Reservations 727-623-0468
Gentlemen Entrepreneurs Plotting Our Next Move…
Even later arrivals, pictured above with Chef Jason, included tech guru Seth Mattox, flavour master Jzon Livingston and his lovely belle Marlaina. Also, Joe Hull and crypto cool kat Joe Miller joined us! We ventured back downtown to our favorite after drinks location, Room 901, for cocktails and conversations with bartender extraordinaire Bruce.
Michael Scott Novilla
Hey everyone, I'm Globetrotting Entrepreneur Michael Scott Novilla, lucky enough to have visited 91 countries in search of the world's best parties! I love hosting our weekly Entrepreneur Social Club, as well as running my world-class venue NOVA 535. Since I've produced over 2,000 5-Star Weddings and Events, I put all those wild stories and pearls of wisdom learned together into my first book. It's 5 AM Go Home is a hilarious, step-by-step guide to producing your own amazing, 5-Star, party, wedding or event. Check out my Book.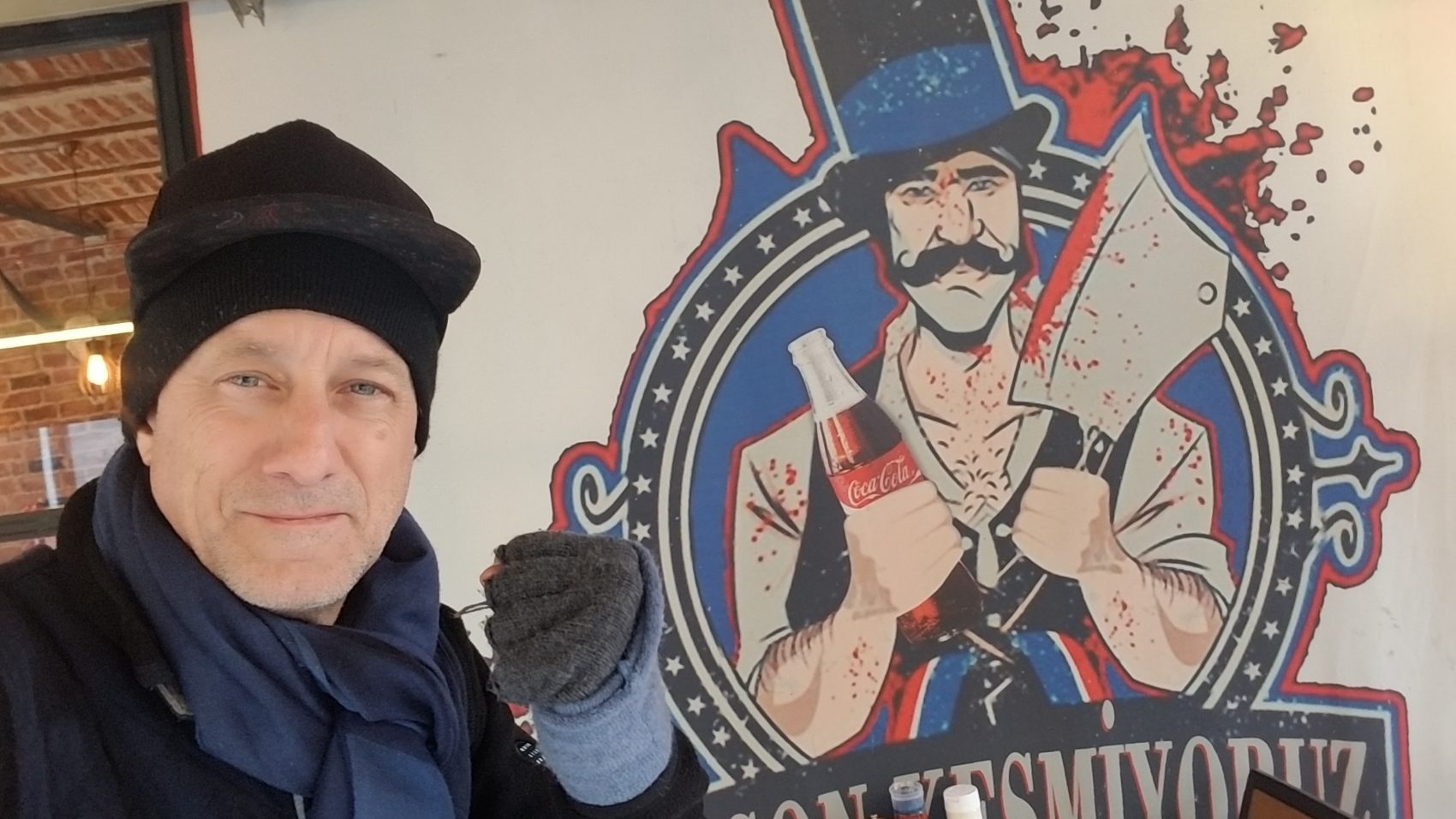 Please VIEW and SUBSCRIBE to our ESC YOUTUBE CHANNEL:
MARCH 5, 12, 19, 26 = NOVA 535
…then dinner and more drinks immediately following…join us anytime! 
=== HERE ARE ALL of OUR 02-27-2020 PHOTOS ===
** YES WE CAN!! ** at NOVA 535, where we make weddings, parties, and events so easy for you, with No Limits and No Stress, just 5-Star results!
Please keep NOVA 535 in mind for your weddings, receptions, film shoots, corporate holiday parties, celebrations, and unique events! We create events for you, with No Limits and No Stress, just our 5-Star results! You can Get Started or email [email protected]. Thank you!