Entrepreneur Social Club visits Hanoi Vietnam.
Thursday May 10, 2018 from 7:00 pm to 9:00 pm the founder of the Entrepreneur Social Club, Michael Scott Novilla, (that's me!) hosted the first ever Entrepreneur Social Club, "ESC", meeting in the SweetChaos of Hanoi, Vietnam. This historic meeting took place at TOONG CoWorking Space, located at Tầng 3, 8 Tràng Thi, Hàng Trống, Hoàn Kiếm, Hà Nội. Here are the MeetUp details. Of course after the meeting, we when just 2 flights downstairs, to a local restaurant for dinner and more drinks. This is a true Social Club, lots of fun was had, mixed with a productive and enlightening business meeting. Be warned that this is a social club, so if you end up out in Hanoi with me at 5 am, which a few did, it's your own fault! Speaking of 5 am, my first book "It's 5 am Go Home!" is coming soon!
Rules of the Entrepreneur Social Club. The ESC. 
NO religion, NO politics, NO bullies, NO thieves, NO liars, NO Racists. HAVE FUN!
We take this very seriously. The ESC is open to all adults, 18 years and older, who want to learn, grow, laugh, share, connect, network; to improve themselves and the world around them.
Say what you want during the meeting, PLEASE BE HONEST. This is a Free Speech Zone, aside from the guidelines above. The other "minor" rules are phone ringers OFF, and only one person talking at a time.
Ever try to manage 20, 30, 40, 50+ high energy Entrepreneurs seated around a huge table, all trying to talk at once?? Herding cats on meth is easier, trust me. Doesn't work.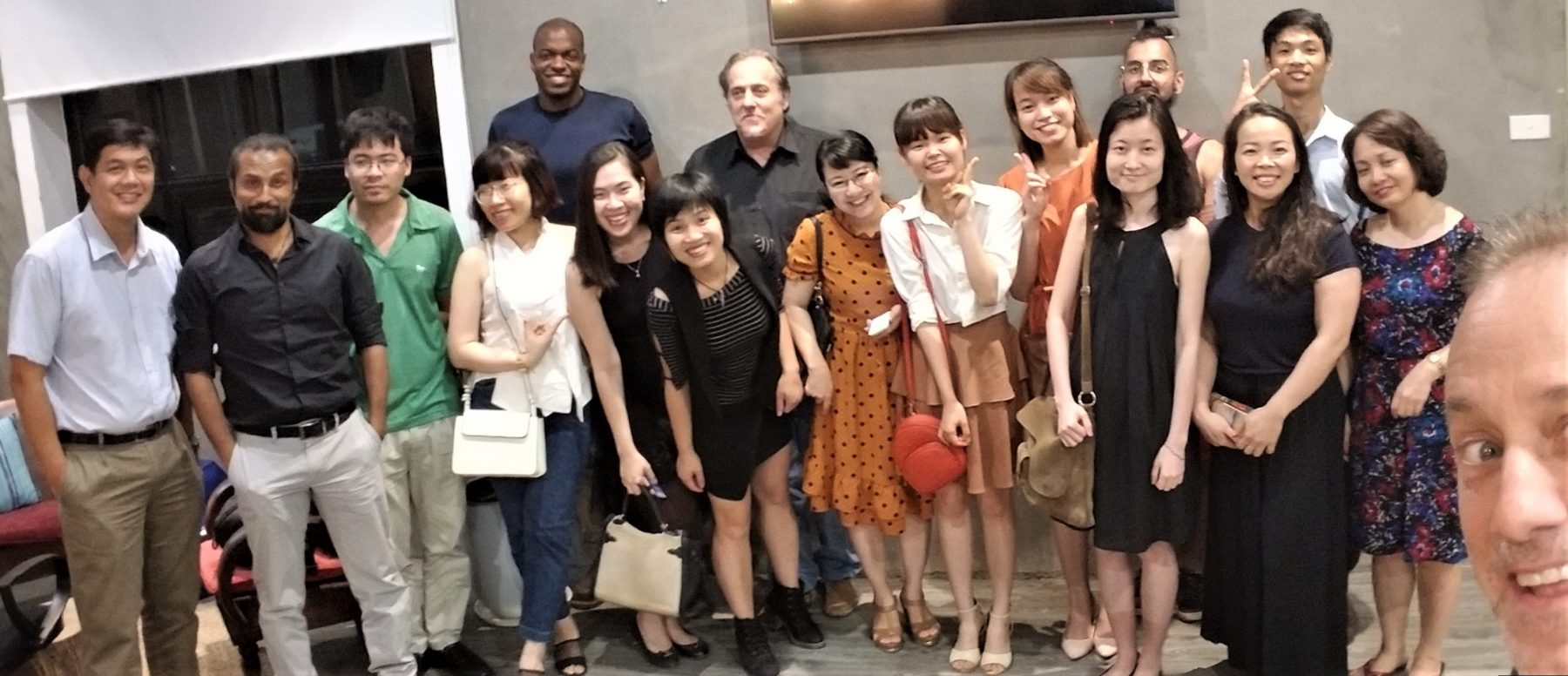 So I act as moderator, taking control and keeping the conversation flowing, so the person speaking can be heard. And ending conversations when they drag on. This is like a traffic cop trying to direct traffic around the fountain near Hoan Kiem Lake. Good luck to me!
Meeting Agenda:
7:00 to 7:15  Meet and welcome people, and organize seating based on attendance.
7:15 to 7:30  Have the group seated around one large table and begin the meeting
7:30 to 9:00  By 9:00 pm we conclude the meeting and head out for dinner and drinks. And maybe a wild after-party, who knows!?!
I Introduce myself, the rules, pass around business cards and begin the 30 second Pitches. Say your full name, the name of your business, where you are from, and your full name again.
Ask how everyone heard of this meeting: Social Media or Word of Mouth (WOM). WOM still MOST powerful way to influence people.
Review Business Cards, and discuss the critical nature of Properly Naming of your Business.
My Business Name
MyBusinessName.com
[email protected]
Facebook.com/MyBusinessName
Instagram.com/MyBusinessName
If you go out one night, and get 10 new business cards, when you wake up in the morning and look at them, will each card reveal CLEARLY and EXACTLY what that person / business does?
Can you read the card or is the FONT TOO SMALL! (40 year old eye test)
CONTACT INFO: Name, Email and Website are a MUST. Phone and Physical Address optional. Make it EASY for your CUSTOMERS to contact you.  Less is more here. Less noise and distraction, more clarity and valuable info.
PURPOSE of the CARD is what? Typically a business card is for contact info, and more importantly to direct your (potential) customers towards your website. It's there so people can email you, maybe call you, but mainly to direct them easily and clearly to your website so there they can learn more and BUY FROM YOU. We call this frictionless sales. Don't create friction between people who want to buy from you and your goods/services. Don't create a busy, confusing and distracting card. Don't make the font too small to read. Don't add anything but the most important details. Get out of the way.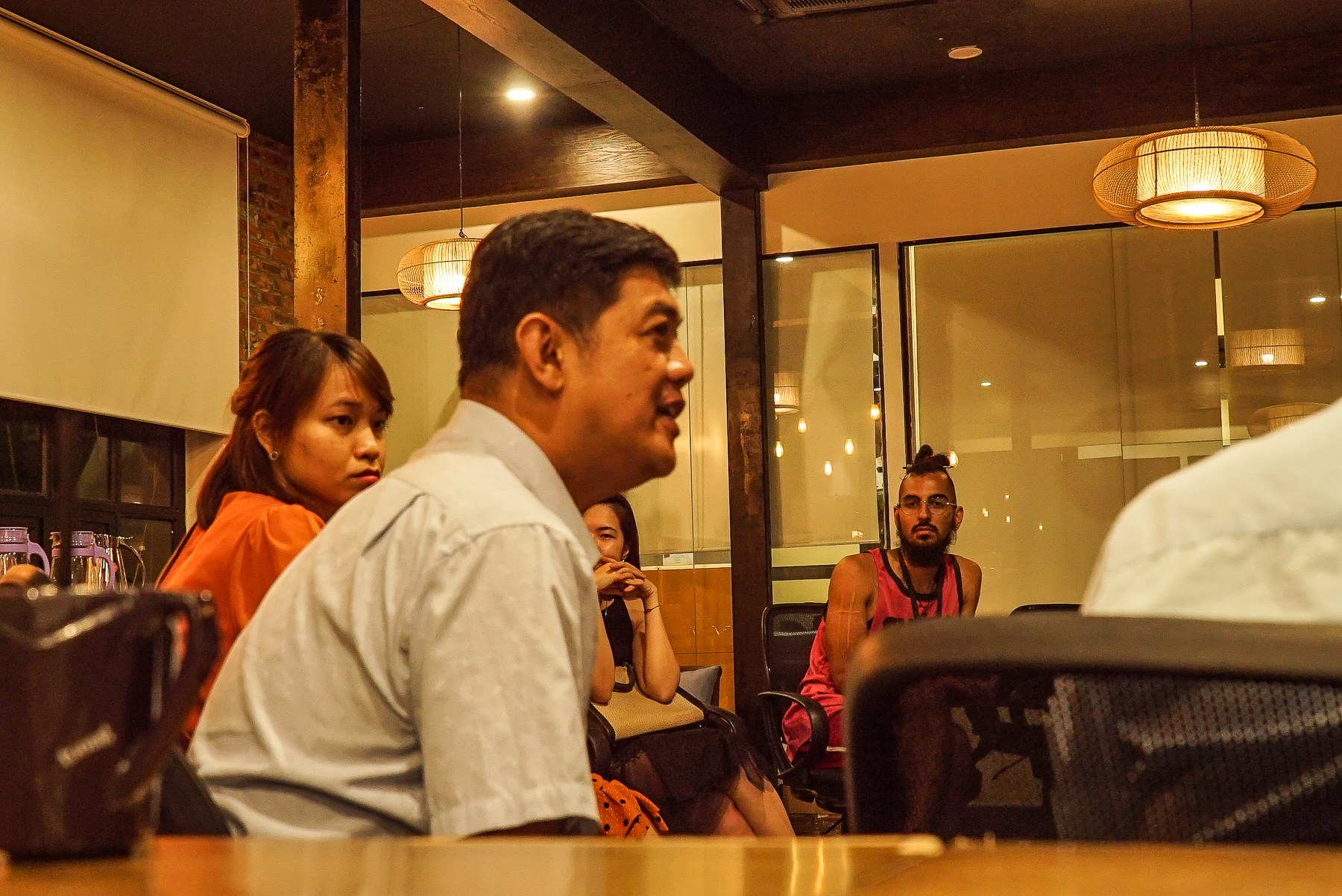 TIPS:
() If you have a physical location / store and want people to show up, include your address. Better, include a map.
() Use BOTH SIDES of your business card.
() Only include one phone number. No need to label it "phone" because that's obvious. Include your country code.
() Add your "Tag Line" or "Key Descriptive / Search Words" so it's 100% clear as to what you do.
CLEAR = Bar. Restaurant. Cafe. Barber. Salon. Spa. Tour Guide. Hotel. Taxi Driver. Wedding Venue. Event Planner. Custom Jewelry. Organic Farmer. Graphic Designer.
UNCLEAR = Communications. Designer. Marketing.
HOW CAN WE HELP YOU?
We spent time helping tonight's guests with specific problems. Tonight's guests included:
Michael S. Novilla, Founder, Entrepreneur Social Club and NOVA 535
Solomon Kinard, working on new business as he travels the world.
Lindemann, Virtual Tour and VR
Kristina Le (Ha Le), she is in transition between banking and her her TBD path.
Lucy Nguyen ( Nguyen Thuy Hang ), Hanoi, Hotel Manager
Starting an English Center
Henry Pham (Pham Tien quan)              
Quan
Harrison, Marketing and Financial Services
Lucy Minh
Robert James Everitt,  Child Education
Vivian Nguyen (Nguyen Thi Ha), Yoga Teacher
Sebastian Goh, Student recruitment
Truong Dong, English business
Thu Dinh, Airbnb host
Tien, Loop translation
JenVuHuong.com, Self Help Coach – training and event workshop
Ceri Lan, Psychotherapy
Daniel Keys, Online Translator
Ly Nguyen, Freelance Researcher Education
Nadia Thuy Nguyen,  Her Company Cooperates with Firefighters to create community programs to improve fire fighting,
Ryan Carpenter, Videographer and tonight's photographer, THANK YOU!
I hope that as the Entrepreneur Social Club visits Hanoi Vietnam, it's been fun, educational and has helped to connect many fellow Entrepreneurs and business owners. Good luck to us all!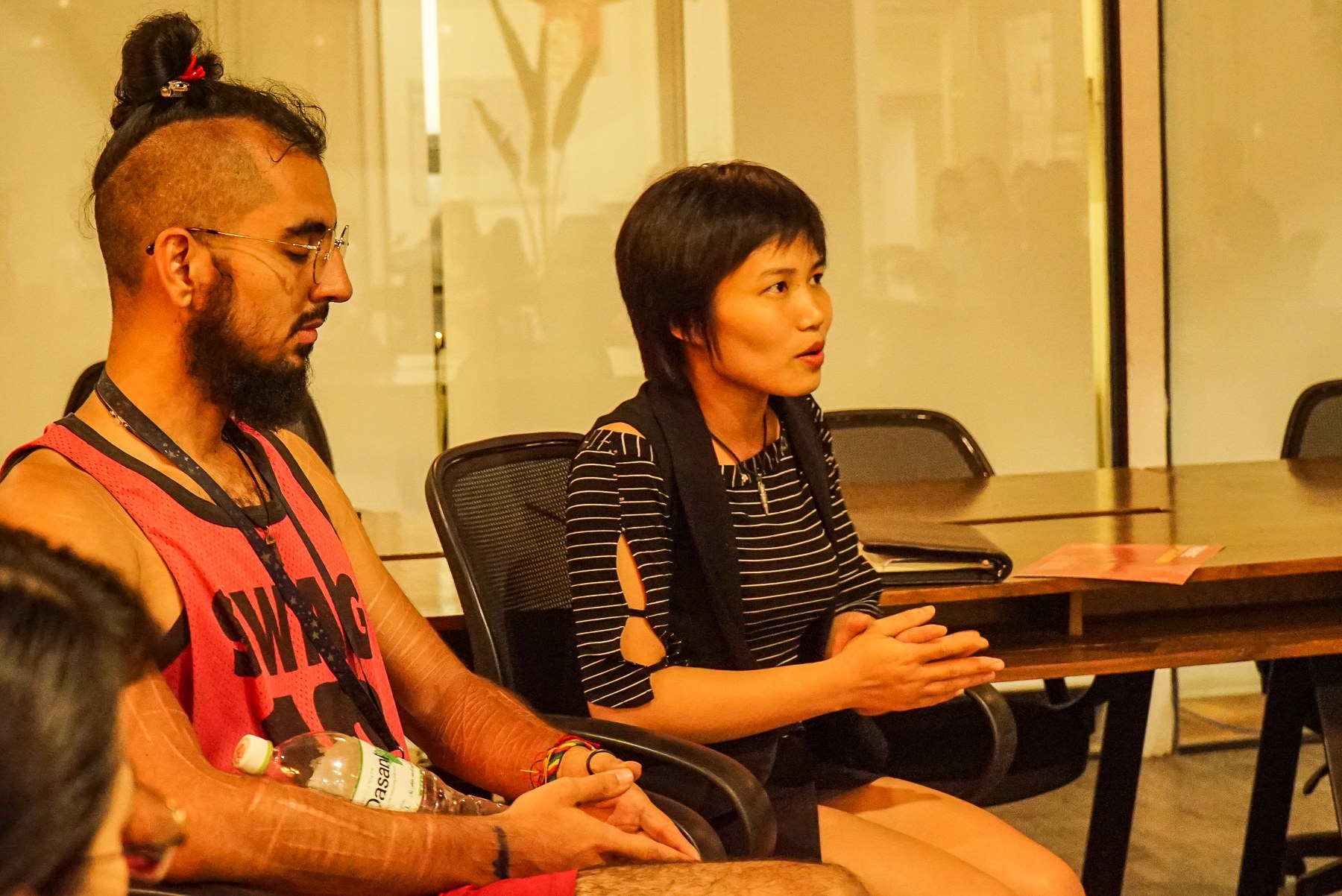 Follow us:
FB Entrepreneur Social Club