Entrepreneur Social Club at Toong Coworking Hanoi Vietnam.
Tonight is Thursday May 17, 2018 and from 7:00 pm to 9:00 pm, Michael Scott Novilla, the founder of the Entrepreneur Social Club, which we affectionately call the ESC, hosted our 2nd ever Entrepreneur Social Club meeting held OUTSIDE of the USA. Check out the ESC BLOG from last weeks May 10, 2018 meeting! Tonight we meet again at TOONG CoWorking, located at Tầng 3, 8 Tràng Thi, Hàng Trống, Hoàn Kiếm, Hà Nội. Michael, well that's me actually; I've been hosting the ESC every Thursday night since 2009. While I'm Globetrotting, our fellow founding member and Tech Guru, Chris Jenkins is running the ESC show in Sunny St. Pete, Florida. At the ESC HQ, my world-class wedding and event venue NOVA 535. I'm using MeetUp and a lot of elbow grease to form a new nexus of Entrepreneurs. Let's see how things are progressing here in the #SweetChaos of Hanoi, Vietnam!

Above is returning fellow #OpenEnded #Globetrotter Solomon Kinard, who is traveling the world in search of a new home. He's currently focused on becoming a QUANT, to create his own hedge fund. No small undertaking for sure, best of luck my new friend. For those who don't know "QUANT" it's short for "Quantitative Analyst – "quants use computers to tell them what to buy and sell." Next to Solomon is Selina Jun here from South Korea, working for the Vietnamese Government. She is working for the social welfare and benefit of children, trying to create a partnership between Korea and VN, something like a UNICEF kids bill of rights. Her background is in Health Economics. We don't discuss religion or politics in the ESC, but helping people and children is something we most certainly do.
Of course after tonight's meeting, around 9pm, we headed down 2 flights of stairs, to Cowboy Jack's Restaurant for dinner and drinks. In the rush and madness of hosting the event, and trying to get everyone down in time for our 9pm reservations, I FORGOT TO TAKE PHOTOS DURING THE MEETING at Toong Coworking Hanoi Vietnam. So about half of the members who attended did not join us for dinner…and did not make the historical photos from tonight's meeting.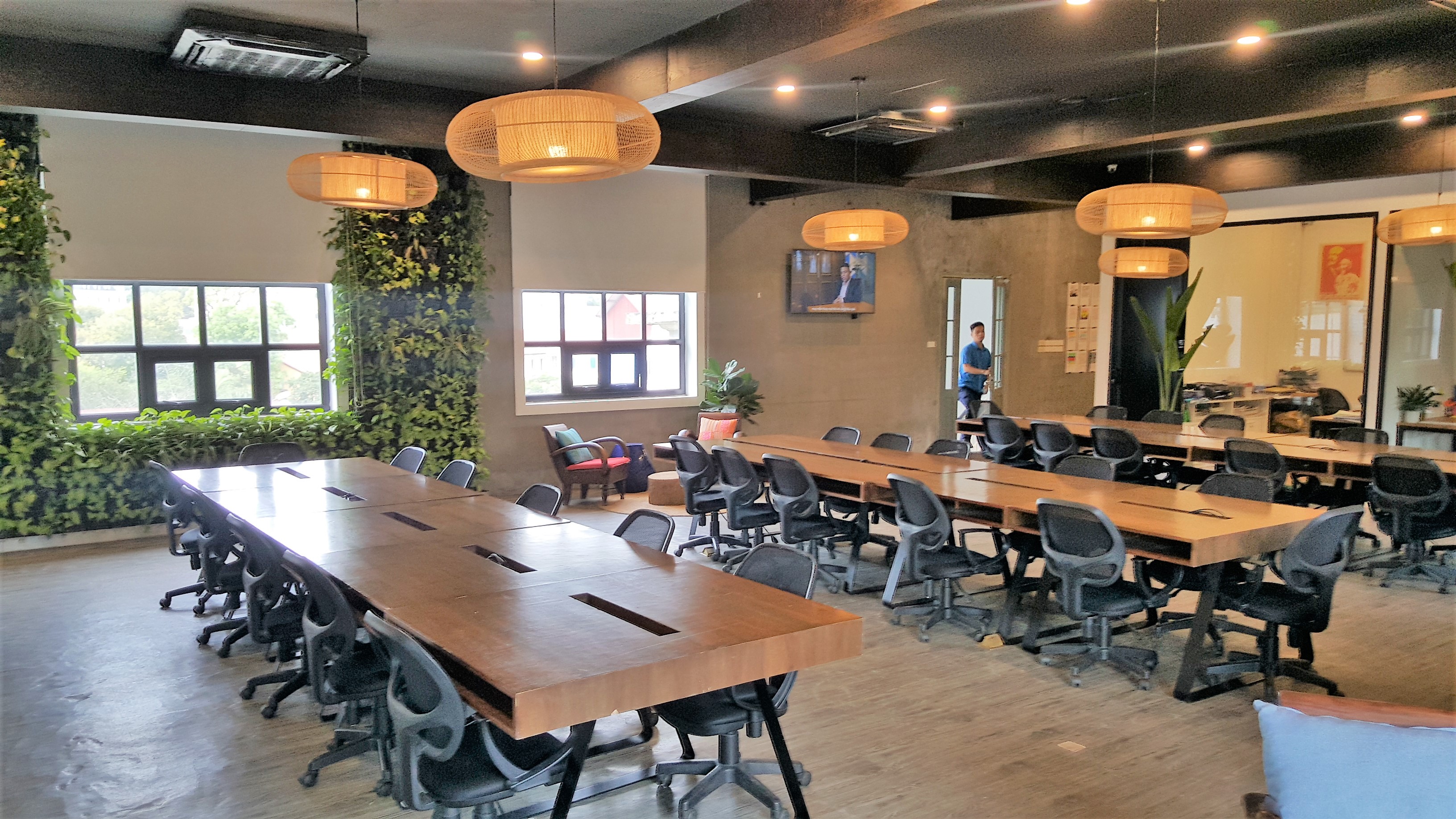 Newcomer Chu Tu in the blue dress shirt, pictured above, is from Hanoi, my understanding is that he's a designer of apartment houses. The English <> Vietnamese language barrier plus the room acoustics make my note taking while running the event a full level more difficult than normal. I'm always happy to update any errors here, so please share any corrections with me! He sits across the table from Tien Nguyen who returns again from last week's meeting, she offers language and translation services. Exactly what I need, but in real time!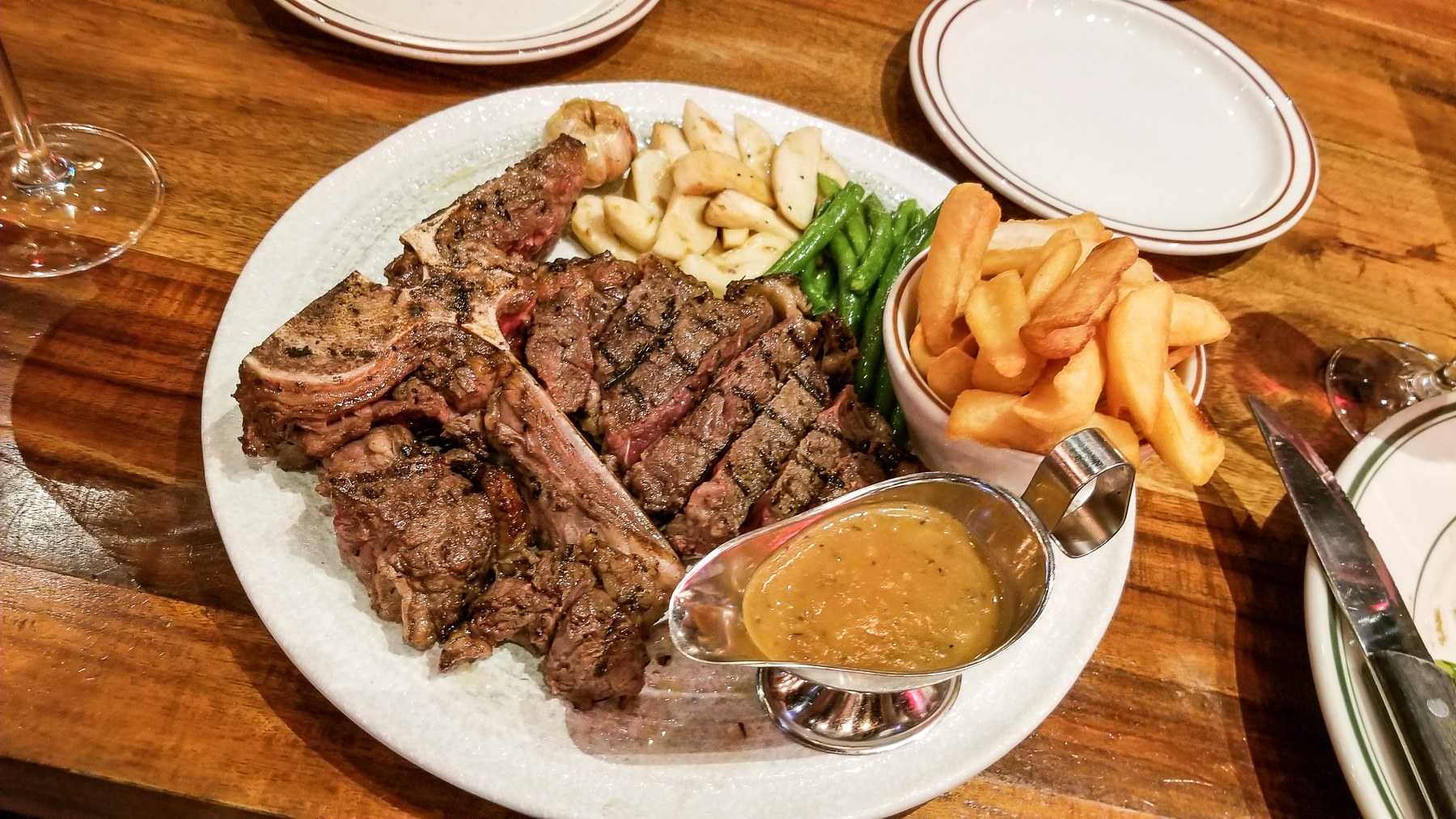 We suggest to her to focus on finding paying customers, while utilizing global payment systems, like  PayPal or SQUARE or STRIPE, for example. Then you can send invoices and receive payments, anywhere on the planet, online. Also you can use Adobe Sign, or Hello Sign or any other digital signature systems. Add in QuickBooks Online or BookKeeper for example, and a WordPress website, (this is a WordPress Website) and you can have your own global business, with a website offering your customers pricing, your menu of options, and they can chose, pay and sign and receive everything digitally right from thier phone / laptop / desktop.  Just like we did for my wedding and event venue NOVA 535. Our clients and vendors utilize MyNovaEvent.com. It's having your steak and eating it too!
The ESC is a true Social Club, always lots of fun to be had, mixed with a productive and educational business meeting. If you listen and apply what you learn, your business (and personal) life will enjoy significant improvements. Last week did prove to be a true social club, as some of us ended up out and about, in the deep corners of Hanoi, with me until about 5 am! Speaking of 5 am, if you want to throw your own 5-star wedding or event, read my first book "It's 5 am Go Home!."
Rules of the Entrepreneur Social Club. The ESC. 
NO religion, NO politics, NO bullies, NO thieves, NO liars, NO Racists.
The ESC is open to all adults, 18 years and older, who want to learn, grow, laugh, share, connect, network; to improve themselves and the world around them. BE HONEST. This is a Free Speech Zone, aside from the guidelines above. The other "minor" rules are phone ringers OFF, and only one person talking at a time. I act as moderator, taking control and keeping the conversation flowing, so the one person speaking can be heard. I have the difficult job of ending conversations that drag on too long. This is like trying to control traffic around the fountain near Hoan Kiem Lake.
Michael S. Novilla, Founder, Entrepreneur Social Club and historic venue NOVA 535 (that's me!) is sitting to our left, black "ST "PETE" t-shirt and black hat. Speaking of Entrepreneurs, do you want to be featured along with our ESC ENTREPRENEURS? Complete this form and if you qualify, you will be!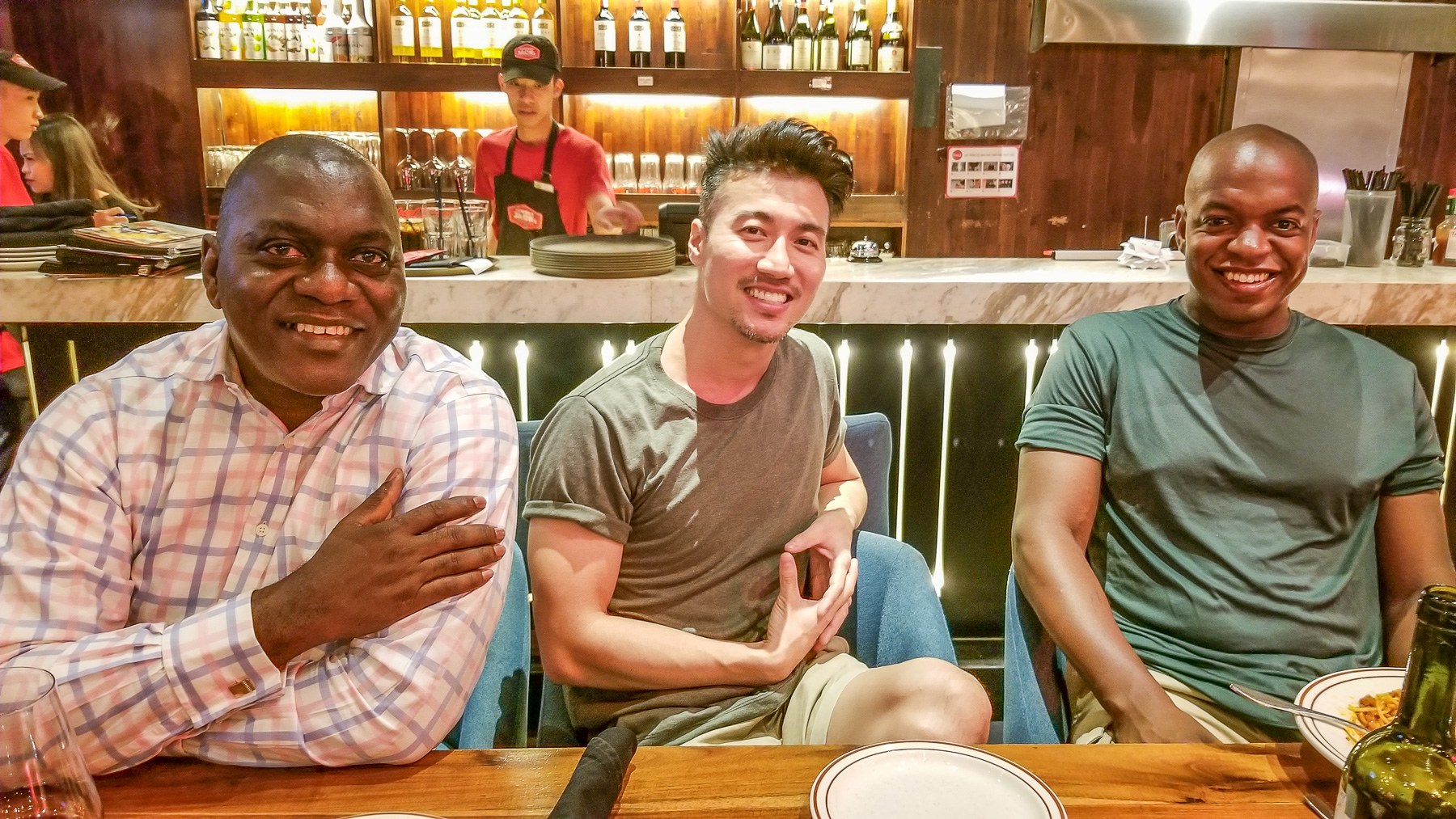 Above sits Ore in checkered plaid dress shirt, Harrison – a marketer of Financial Services, who shared his failure to secure a contract today, and finally Solomon.
It's important to Review Business Cards, and the critical nature of Properly Naming of your Business.
My Business Name
MyBusinessName.com
[email protected]
Facebook.com/MyBusinessName
Instagram.com/MyBusinessName
Does your card reveal CLEARLY and EXACTLY what you do? Can you read the card or is the FONT TOO SMALL!? (We call this the "40 year old eye test"). Make sure to include your CONTACT INFO: Name, Email and Website are a MUST. Phone and Physical Address optional. Make it EASY for your CUSTOMERS to contact you.
Above is Ore Ohimor a friendly Attorney from Nigeria, also a Trade and Investment Advisor. He is here in VN for about 7 months, working to bring investment back home to Nigeria. He attends lots of trade fairs and exhibitions. And is looking for help with licensing products across the planet. He found that many local VN attorneys aren't focused on SMALL business, plus they have a strict adherence to the laws. Not the "Grey Zone" where most global lawyers like to play. In the center is Selina Jun (who we met earlier) and finally is the delightful Kristina Le (Ha Le). She is in transition between banking and her future career path. 
Above is Tien Thuy Nguyen owner of Loop Translation Services, getting a warm hug from our new friend Akemi Murasaki, an Architect and Construction Project Overseer, originally from Japan, now living in Hanoi.
Sitting above just to our right of Ore wearing a black t-shirt is the delightful Huyen Nguyen, who is attending Hanoi University. Huyen Nguyen, she actually goes by Jane. So Jane Nguyen wants to be a world class event planner, which I'm most happy to help her with. She loves Event Planning! We look forward to hearing good things from Events By Jane Nguyen!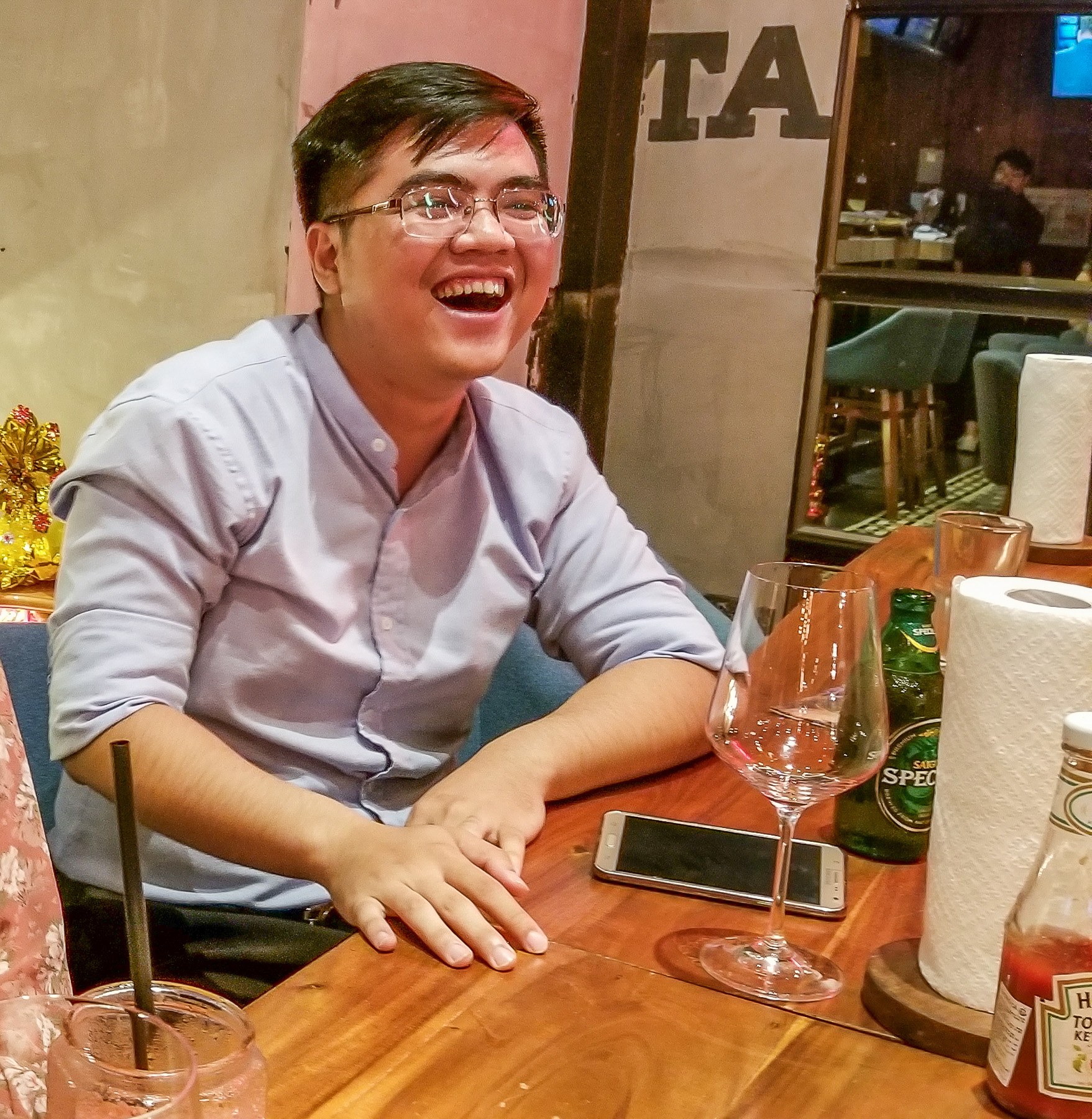 Those members (mentioned below) who attended tonight but didn't stick around for dinner and drinks:
Davide Bernardi from Milano, Italy currently selling Audis. He loves traveling, meeting new people, exploring and enjoying everything new – what I call brain food.
Robert James Everitt,  Child Education. He is searching for a progressive activity based teacher who does high quality youtube videos. Found one from India and does NONtraditional videos, Robert needs help with finding the platform to go to China for his new ONLINE TEACHING platform.
Vivian Nguyen (Nguyen Thi Ha) our favorite upcoming Yoga Teacher.  Make sure to do your local market research my friend!
Shoko Ueno from Japan systems – studying about international relations, finds that managing people from different countries is difficult, especially when her boss plays Mr. nice guy but won't create and enforce clear rules and expectations. Frustrating for sure!
Mario Don Young Kim wants to own his own IT business, he's from Korea, and wants to connect people.
Vu Tuan Hiep is from Hanoi and a manager of a Coffee Shop. Heip likes the service industry and wants to own a restaurant, like RUSTIC COFFEE, as he truly enjoys giving people top quality service. Hiep, check out my upcoming CustomerServiceCollege.com, because "Everyone Wants Better Customer Service!" [sm]
I hope that as the Entrepreneur Social Club visits Toong Coworking Hanoi Vietnam, it's been fun, educational and has helped to connect many fellow Entrepreneurs and business owners. Good luck to us all!
Follow us:
FB Entrepreneur Social Club
If you are in HANOI, VIETNAM, check out our ESC MEETUP GROUP
https://www.meetup.com/Entrepreneur-Social-Club-Hanoi