Hey everyone, it's Thursday, September 19, 2019, and I'm back from my most recent Canadian adventures. I spent some time in Ottawa, the capital of Canada, which was fabulous. Then bounced over to Atlanta to visit my best friend and mentor, Drew Edwards. Drew is usually the smartest guy in the room, so it's always a fun and productive time together. Just like our Entrepreneur Social Club meetings are. Then I spent about 2 weeks in Toronto, for TIFF 2019. That's Toronto International Film Festival. With my charming pal Kevin Kincaid, an actor, TV producer, Entrepreneur, and filmmaker. He scored me my first paid acting gig as a 'Silent on Screen' TV actor,  as opposed to 'Background' or 'Speaking on Screen.' Thanks, Kevin! So here I am, back in the hosting chair, at my historic downtown St. Petersburg, Florida wedding venue, NOVA 535. Where we are discussing our transition from an Analog Reality to Digital TV.
Analog Reality to Digital TV
Returning home from #TIFF19 where I was in the mode of discovery, networking, schmoozing, of course partying, and making new friends. Learning more about how the TV FILM ENTERTAINMENT industry works, from the inside out. It's changing and evolving, and without digging too deep here, let's say that Film is expensive, risky and in decline as compared to "TV". When I say TV, I'm referring to shows that are 15 to 60 minutes in length and watched on phones, devices, and HDTVs. From Shark Tank and The Profit with Marcus Lemonis to The Expanse, Orphan Black and Killjoys; these last 3 all being shot in Canada. Today, TV is where the real action, the best writing, and most of the smart money is heading. So I am in process of developing a TV show around, yea you guessed it, our Entrepreneur Social Club. At the moment, something similar to Marcus' The Profit seems to be the direction we are heading. Stay tuned though, as this landscape is changing QUICKLY!
Roll Call
Tonight September 19, we had several newcomers, so let's get things rolling! Below are the lovely couple Roy Harris III, a student with Entrepreneurial dreams. Roy loves automotive technology, cars, fabrication, machining, and wants to combine them into an Entrepreneurial venture. We suggest he start by reading: Become a Key Person of Influence, Start with Why! and Blue Ocean Strategy. His partner is Christina Benincasa, is working as a Home Childcare Provider. Welcome!
Pictured below with our most favorite V-Spicery Entrepreneur Kym Jenkins, is newcomer Ken Van Baber. Ken is representing Meilus Muscular Therapy and Sports, welcome Ken!
Standing tall(est) with Community Cafe founder Mandy Keyes and pink-haired "Fruity" Miss Julia Marie is newcomer Beryl Oduor. Beryl, who relocated from Kenya, shares with us her BerylOduor.com where we can find her beautiful, custom bracelets and jewelry.
Pictured below with Community Cafe partner, and Disc Jockey Jason Keiger is Chris Tolisano owner of Best Day Fitness and Floats.
Newcomer Darin Collinsworth started Tampa Steering Inc. and has been in the 'after theft auto repair' biz for about 25 years. Welcome!
Tech Guru Seth Mattox and lovely DTSP State Farm agency owner Mimi Lange, pictured below, welcome newcomer Fred Stalls with Mutual of Omaha. Fred found the ESC via WOM and is a Commercial and Rehab Loans (Finance Guy), in case you're in need of one.
Branding consultant Arlene Aranzamendez and hilarious TV personality Nancy Alexander brighten up our meeting; ladies!
Another newcomer, via Word of Mouth (WOM) is Carlton Pearson, an options trader from Detroit, now living in Tampa.
Another WOM newcomer, dance instructor Ivan Grigorov, hailing originally from Bulgaria, is the owner of Dance Passion Florida. Sadly he's not pictured tonight.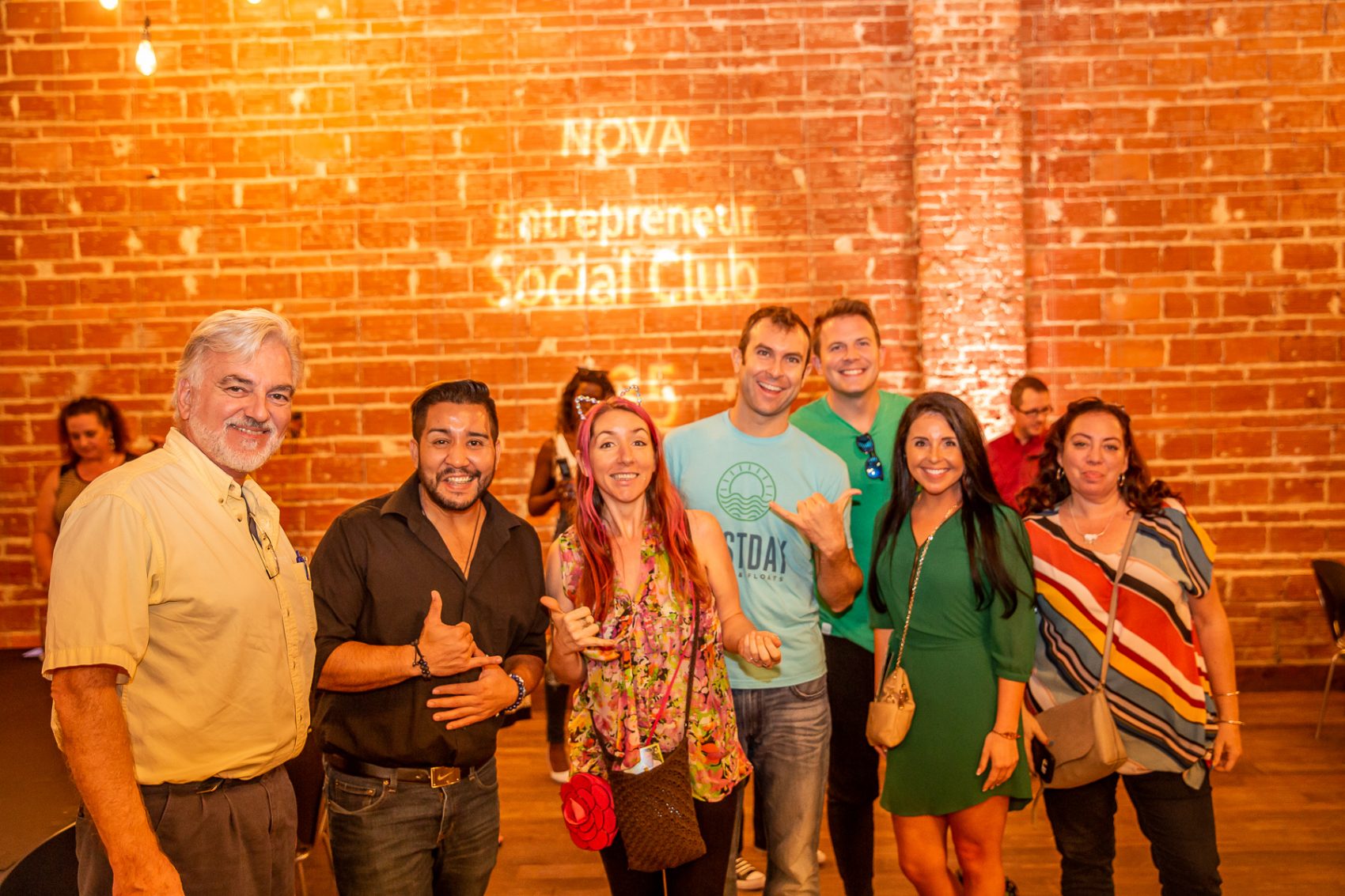 Our "regulars" tonight include Ryan James of Liberty Adjusters, our favorite "Grumpy Old Bastard of Tech" Chris Jenkins and superstar wife and life partner Kym Jenkins, plus Mandy Keyes of Community Cafe, who informs us of Come Out St. Pete, a Parade to be held on Saturday, October 5, 2019. Chris Delaney, Daniel Laura, Joe Miller our Logistics Agent, Jeff Clark with orange blossom construction, Kristen Hemphill, social media consultant Chihu of Grow with Chihu, George Kotsiuruba, Realtor Kathlene Seide, and real Estate Broker John Pereira all join us tonight!
ESC TV Development Notes: 
Here we openly discuss our ESC transitioning from an Analog Reality to Digital TV…
() Nancy Alexander: 15-minute show, preroll, pay to play for a Pilot. She also mentions Pencil Eraser Nipples which make us all laugh.
() Find Local Sponsor.
() 60 Minute Show, offering highlights from our ESC meeting, 
() We the Entrepreneurs are the Value (we are the assets being sold), we are out there throwing advice, like Shark Tank, we'd be doing a deep dive. 
() Meet the Press, Inside the Actors Studio; then get deeper, real stories, real solutions.
() Solve Real Problems – The Profit TV Show, Kitchen Nightmares, Storage Wars, Shark Tank
() People watch on their phone.
() Story of St. Pete, Story of the ESC itself, Story of the Individual Business
() Show how the ESC has improved your business.
() A TV Camera causes an extraordinary change in behavior.
() Need a Larger Story Arc, with deep dives.
() Marcus Lemonis or Gordon Ramsey "Carry The Show" 
() Highlight the Personalities.
Success Stories:
Julia Marie has been extremely successful using continuous improvement with her pitch. Bravo Julia!
Chris Jenkins (shares a failure): Chris came into the office (one morning) and the cleaning company "cleaned up" his desk mess. When you are large and loud, your emotions are seen as more overbearing and add that to Chris' 'strong personality' it was likely quite scary for the cleaning team. Chris knows his shortcomings and like all evolving humans, he's a work in progress. We love ya, Chris!
Dinner Time:
Dinner tonight was at one of our favorite Downtown St. Pete Restaurants, The Mill DTSP at 200 Central Avenue. 
Michael Scott Novilla
Hey everyone, I'm Globetrotting Entrepreneur Michael Scott Novilla, lucky enough to have visited 87 countries in search of the world's best parties, host of our ESC, and as the founder of world-class venue NOVA 535, produced over 2,000 5-Star Weddings and Events. My first book It's 5 AM Go Home is a hilarious, step-by-step guide to producing your own amazing, 5-Star, party, wedding or event. Check out Michael's Book.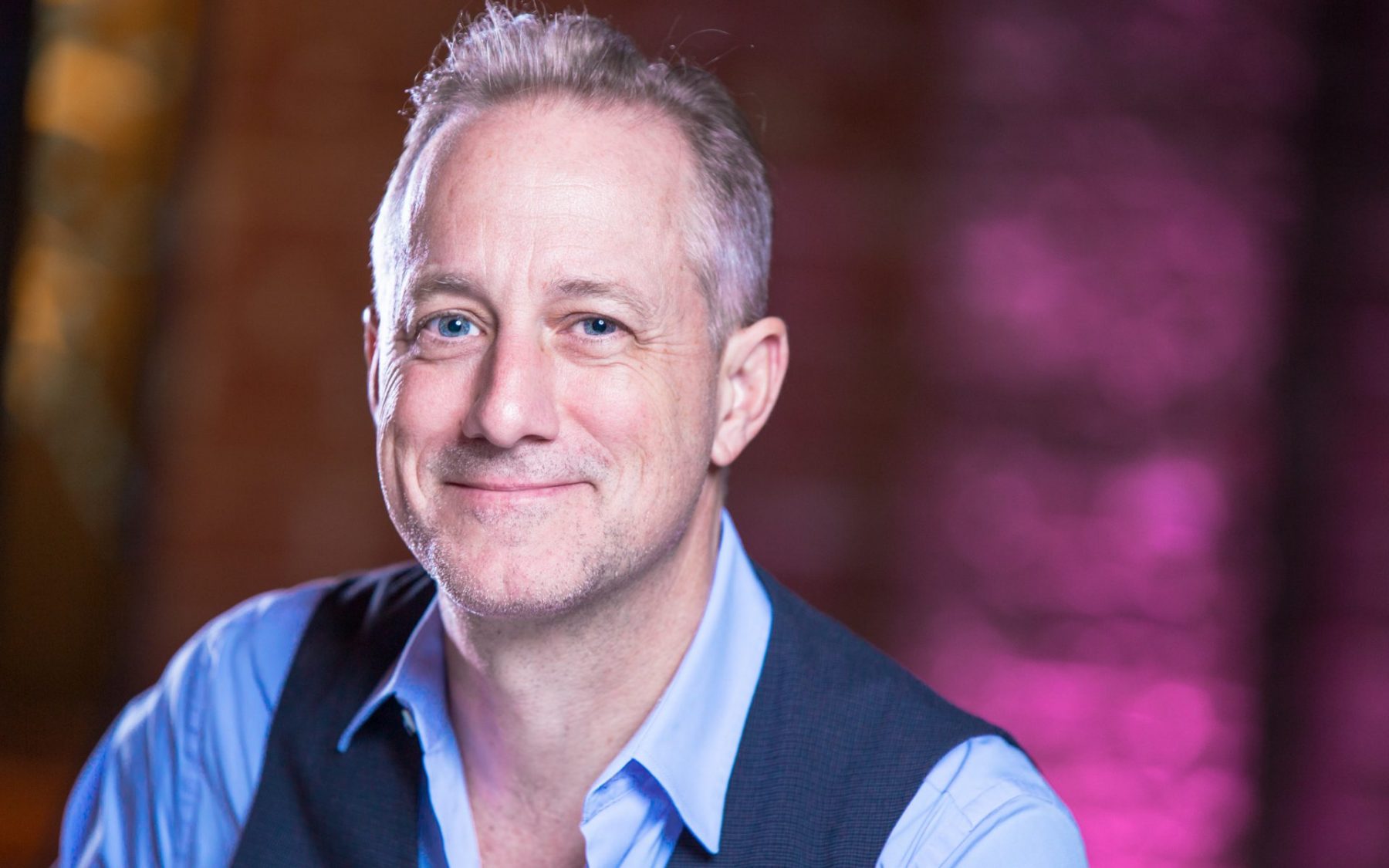 Please VIEW and SUBSCRIBE to our ESC YOUTUBE CHANNEL:
Thursday 6:00 pm – 8:30 pm at NOVA 535:
SEPTEMBER 26 Dinner at 
OCTOBER      3, 10, 17, 24
OCTOBER 31 = Novaween 13 = GET TICKETS NOW
NOVEMBER   7
NOVEMBER  14 = Offsite ESC at Big Catch Restaurant
…then dinner and more drinks immediately following…join us anytime! 
=== HERE ARE ALL OUR 09-19-2019 PHOTOS ===
** YES WE CAN!! ** at NOVA 535, where we make weddings, parties, and events so easy for you, with No Limits and No Stress, just 5-Star results!
Please keep NOVA 535 in mind for your weddings, receptions, film shoots, corporate holiday parties, celebrations, and unique events! We create events for you, with No Limits and No Stress, just our 5-Star results! You can Get Started or email Sales@NOVA535.com. Thank you!