So how do I describe the Entrepreneur Social Club meeting on Thursday May 28, 2015 in one quick blurb?
The CoCreativ EDGE of our Favorite Cities. Why? Read on!
The tall charming Mr. CoCreativ himself Joseph Warren was kind enough to cross the big scary bridge and visit us from that far away exotic port called Tampa. Joe brought with him the lovely Kelly Wilson, founder of EDGE. EDGE stands for Entrepreneurs Dedicated to Growth and Excellence, a great community that offers their members unity, collaboration, empowerment and promotion thought their EDGE business alliance, formally known as the South Tampa Business Alliance, EDGE Business magazine, and iHeartRadio's "Getting the EDGE, with Kelly Wilson" Radio Show. Wow what a busy, fabulous lady Kelly is!!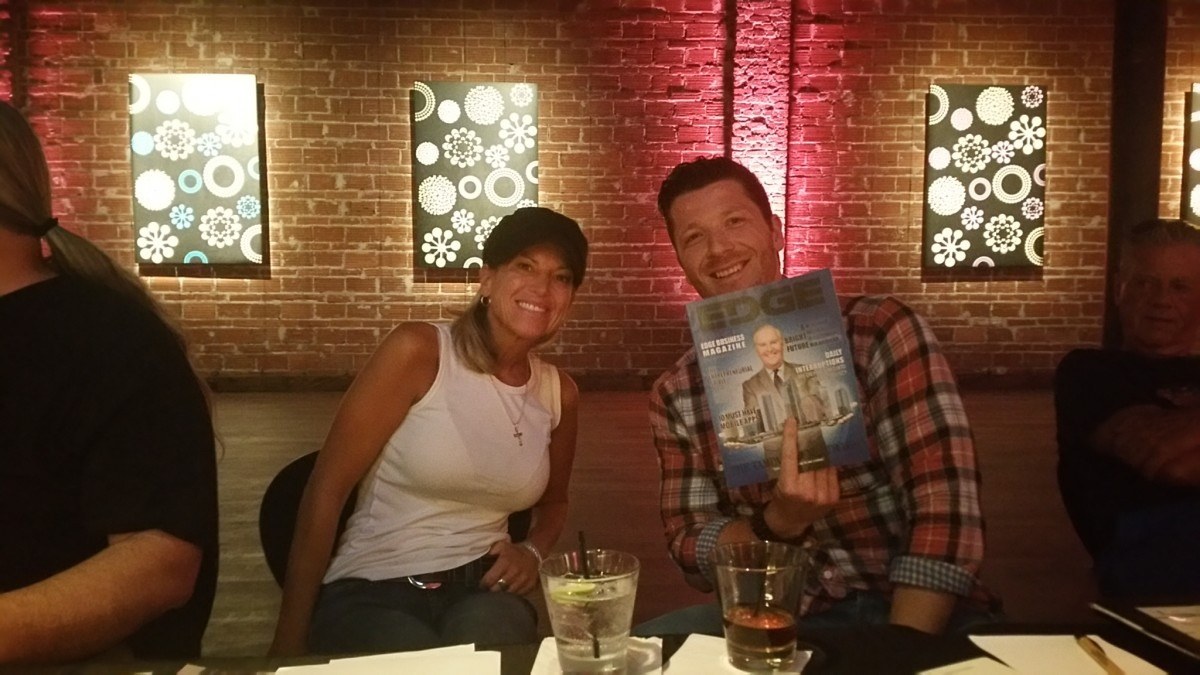 It must be a cool, hip, great group because my KPI, that's Key Person of Influence, mentor Topher Morrison is on the main website photo. What a hunk he is! Ladies, I believe he's still single….. Topher, are you??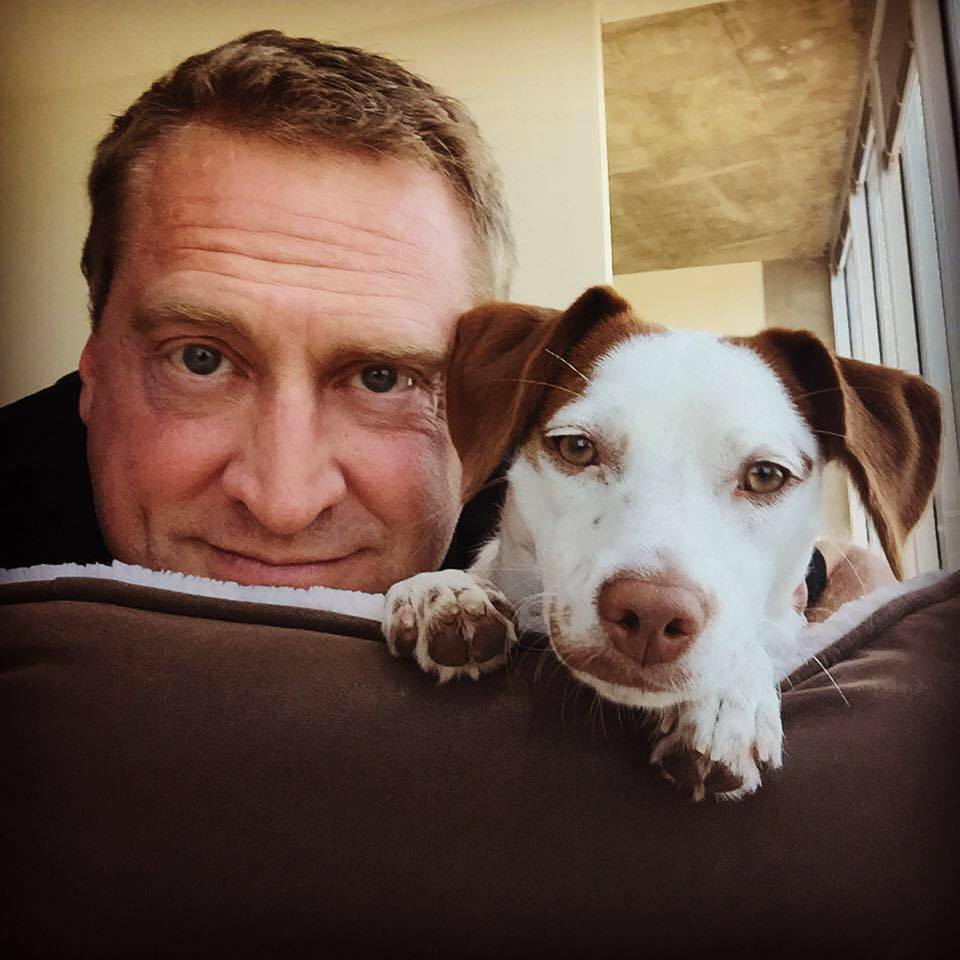 Moving on to our main discussion tonight which was about travel and tourism.
I asked everyone: What is your favorite city? And Why?
Lash: Singapore – outdoor spaces, architecture, art, museums, parks, super clean
Les Cole of Vital Solutions – Venice – love canal's, unique, and it's sinking
Ray Milton of Ray's Vegan Soul – St. Pete because this is where he chooses to live, the weather, the people
Dick – Sydney Australia, high fashion, culture, great people, pubs, restaurants, fun people, good climate
Nick "I'm you when you can't be" Business Consultant – New York, the great american model of a great city
Kym – San Diego, cliffs, ocean, texture of landscape proximity to other big cities
Chris "I'm their web guy" Jenkins – St. Pete because it's Portland with a beach, vintage and modern, small enough not to have big city woes,
Kelly – St. Lucia relaxing, turquoise water, because, nice people
Joseph – Tampa Bay Florida, quality for life, ocean, family is here, difficult to start a business
Sage Davis – St. Pete – this is the place he chose to live, beach, seagulls and bikinis
Simone – Jericoacoara, Brazil – remote, laid back on beach, indian village,
Charles – South Melbourne beach, waves, weather, surfing, remote, difficult to run a business, it's old florida
Tony – Safety Harbor Florida, main street, diverse, small town feel within Tampa Bay
Bruce – Singapore, cleanest place in the world, great city
Michael S. Novilla (me)  – St. Pete for all the above reasons and more! I've been to over 300 cities in 35 countries and this is where I choose to live.
Tours you've taken and / or would like to take:
EXISTING: Historical Tours, Segway tours, ghosts tours, bird watching tours, mural tour – we have a great one here St. Pete Mural Tour, food and wine and brewery tours, and Architectural tours.
PROPOSED:  there are 30 gold metal brewers w/in 25 miles here in St. Pete so a St. Pete Brewery Tour, Strip club Tours (wonder who suggested that??), Unique Places Tours.
What you want when traveling?
Excellent ground transportation, more sidewalk venues (like our St. Pete's central ave), walking neighborhoods, concierge at airport to connect with local tour guide, a LOCALS RECOMMEND website, historic tours, heritage tours, Outdoor Art tour, lots of walking tours.
New members:
Kelly Wilson who is Unifying the Tampa Bay Area via EDGE
Joseph Warren founder CoCreativ is your source for Tampa virtual office space, coworking and office suites.
Tony Leary of Cartography Marketing
Dick Pierce of the St. Pete Greenhouse / Icehouse


Simone and Charles of Simone Salsa the regions true 5 Star Dance University.

We always do dinner and drinks after the ESC. Meetings are from 6pm to 8pm then about 30-45 minutes to get downtown. Plan on 6pm to 10pm unless you're a wimp.
Dinner was at the new hot spot Brick and Mortar at 539 Central Avenue, it's charming, welcoming and delicious! Check out some of the YUMMY meals we had along with plenty of fabulous vino! Dinner is the time when we get to know each other better, we dig deeper into discussions we started during the meeting, where deals are made, when romance might be in the air, and when its a time for us overworked humans to relax, enjoy, laugh and take a big deep breath. Oh and then there is usually an after party! Sometimes two…burning ends of the candle…anyhoo, remember the ESC is for networking, for business owners, for designers, college students, start-ups, for visionaries and pragmatics, for everyone here in St. Petersburg, Tampa, Clearwater, Largo, Sarasota, and beyond to join us any Thursday for an incredible experience.
During dinner, webmaster Chris Jenkins spotted superstar stylist Albie Mulcahy strolling by, and we grabbed him. He needed a collective hug and great meal. We LOVE Albie and his VLVT Salon!
So we do this EVERY THURSDAY NIGHT, most always at historic venue NOVA 535 Unique Event Space, to learn, laugh, help, solve problems and connect with business owners and Entrepreneurs like you. Lots of business is made here, just ask our members how financially and personally rewarding the ESC has been for them. Since 2009!
*** JUNE 4th 2015 we are OFF-SITE *** as NOVA is booked for a private party.  Check the ESC agenda here.
All of my photos are below plus everyone's photos (whomever has uploaded their own photos) are here LINK TO GOOGLE + Event for May 28, 2015.
Hope to see you soon at the Entrepreneur Social Club!     Remember the rules FORBID religion and politics, that's our secret sauce on how we get along!
Join is on FACEBOOK   and  Join us on GOOGLE+