Lietains Riga Retains it's Vess.
Day two in Riga, the capital of Latvia, sandwiched between Lithuania to the south and Estonia to the north. As recently as 1991, all formerly controlled by Russia. Lietains, in Latvian, is rainy, and Vess means cool. Today Sunday July 3, 2016 it rained (lija) all day, yet the charm and vess of Riga, Latvia never diminished! Just like while under Russian authority, the sparkle of Riga remained strong, even when soaking wet. Better, brighter and more beautiful days are here for this gem of a city.  So after a hearty (and included) breakfast in the swanky cellar of this renovated, historic structure, the Royal Square Hotel, I borrowed an umbrella and headed off for my Lietains Riga adventure!
Breakfast buffet, as mentioned, is held down in the swanky basement; what a cool look and feel I discovered. Had to laugh as the bathroom wall tile was exactly as NOVA 535's is, upstairs around the DJ booth. Great minds and all that. Below is an ancient well which still offers up water, hopefully not the same as the coffee. Or maybe it's cleaner? The food was hot, tasty and good for an included breakfast. To be clear (pun) the local water is pretty good.
St Peter's Church was my first touristy stop of the day, a gorgeous, towering structure, which was expensive at 9 Euros for an elevator ride up to the balcony, which does afford spectacular city views. The lady who took my money wouldn't smile and the wee bit nicer lady who operates the elevator was only interested in reading her book. She mumbled yes it is a good book. I did catch the "Blow Party" spot next door to the church, wow so many joke lines (pun) available here. See if you can sniff any out!
The Liberation of Art. Strolling around Old Town I noticed a modern art gallery, Lumas, so I popped in. It's a franchise, there are about a dozen, one found in many of the major cities throughout Europe. Monty Hall would ask which door?
I was welcomed into Lumas by Ieva Vincevica, which to my eternal delight, also spoke sarcasm. Ahh, so many cities, so many conversations, so little real, true sarcasm. When working, I've had to repress and hide it, like being occupied by an invader; speaking your native tongue could get you thrown into a dark hole (referred to a lack of business) or rank dungeon. Well I certainly enjoyed my new pal Ieva, who was quite knowledgeable, friendly and pivoting her career path towards Psychology. How'd I know that? I'm in full ESC mentoring mode, so a few questions and all was revealed. Took a bit to get her to pose, she isn't interested in the fame that follows my online storytelling. Best of luck Ieva!
What a gorgeous city Riga is!! Why the wooden spoons? Well as a young boy, I had many of these broken over my bum. I shared this with my lovely sis Nurse Julie, and she recalled that most of them were broken over mine (vs hers). Selective memories and all that. Anyhoo…enjoy the many architectural, design and artistic delights of Riga!
If you know me, I'm always pushing LOCAL, local business, local food and ofcourse my local DowntownStPete.com website. In fact at dinner tonight I pitched St. Pete as a destination to a unique group of retirees, who are gastro experts, visiting one amazing city per year. Choose St. Pete (Florida!!) My cool shirt today was from St. Pete Threads, though usually I'm sporting one of my fav from Chizzy-T. He's so "Gay for Indiana!" (Chad you are both brilliant and hilarious!) Passing by I noticed a local shop, ETMO, and fell in love with the blue scarf. I thought about it, and circled back, just in time at the end of the day. The lovely helper Diana Silina, is an amazing artist and illustrator. Check out her beautiful drawings! She's another evolving Entrepreneur, bravo to you Diana!
Walking to Aqua Luna for lunch. About 25 minutes north, along the river, past a Black Sabbath Tour Sign, with Ozzy Osbourne, yes, Ozzy and Black Sabbath here in Riga, July 5th. I'm so tempted to go!! Did see Ozzy and Motley Crew back in '88. WOW!. Huh, oh, my lunch story, right. So on through a Carnival, past some Soviet Style buildings, and some graffiti (Riga is lacking in both the vandalism style graffiti (thankfully) and the beautiful murals I see spreading across our globe (disappointingly).
Upon arrival at AQUA LUNA, about 2:45pm, I was informed that the brunch buffet was ending in about 30, and for 18 Euros, I could enjoy it myself, out on the terrace. Another 5 Star meal at such an affordable price. Score!! Plus the rain was absent during my walk over, so no Lietains Riga for a bit.
Bibliotheca. National Library of Latvia. Google said it was open today, I LOVE BOOKS and READING, however I was stopped about 2.5 steps into the doorway. Conference? I was asked. Err, nope. OK, hopefully I can swing back another day. Ugg! What a gorgeous exterior! And these photos aren't so bad, all from my Galaxy Note 5 smartphone. Nerd power!
Central Market, Riga = Massive indoor / outdoor market. So much to enjoy!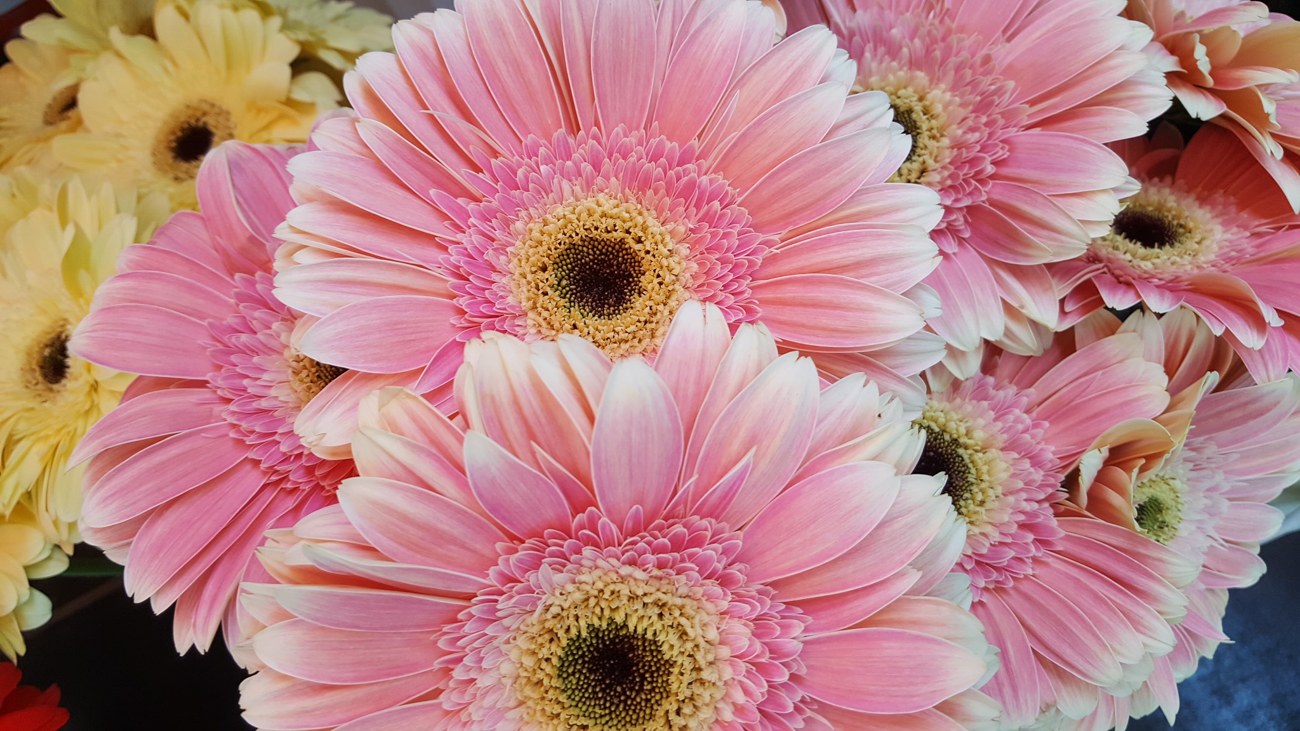 Below is the exterior of the world famous Riga Central Market, a huge indoor / outdoor market, for most anything you have a hankering for. According to Wikipedia, it is Europe's largest, built during the late 1920s. Behind me (when taking this photo) is the Riga bus station, which I'll be utilizing tomorrow (Tuesday July 5, 2016) as I head south into Lithuania, into Vilnius it's capital city.
A shout out to my pal Olga Bof, founder of Keep Saint Petersburg Local, and a superstar human. Olga!
Polishing Brass. Took me a few seconds to see what was causing the "Q", as I had to wait and circle around to get a good peek. These are certainly a different type of Brass Mugs. Wow, you gotta love art in it's infinite forms, styles and designs.
I did decide to get a new Hat-a-Tude today. Kathy will have to see if she can top this concept for the Derby 2017. Ha!
For some reason I started humming Journey's classic hit, "You're tearing me apart!" as I ripped down this alleyway.
Dinner at Valtera Restorans. A referral, and once again I'm delighted to partake of the excellent foodie scene here in Riga. The saving grace for keeping my abs tight is all the walking and stairs required to scoot around Old Town. I've included their excellent business card here, nearly perfect. Like sarcasm, excellently designed cards are a rarity, bravo!
It being a Sunday night, and just about 35 minutes from closing time (10pm) the cute, friendly waitress expertly guided me through the menu and wine selections, and kindly asked me to also order dessert now (please) as the kitchen was closing. The bread pudding, caramel and vanilla ice cream was impossible to pass up. Again thank you cobblestone streets and stairways!
 Above is the eel starter, with caviar and I believe a potato cake. Delicious!!
Below was the tender, delicious main, a local Lamb, mushrooms and some creamy, tasty, finely mashed green ???Yummy!!
So where to next Michael? Mike? Mika? Speaking of Where2NextMika? meet my pal Mika Rotunda who, among many other pursuits, she is hosting her web TV show at my venue NOVA 535 on Thursday July 28, 2016 for our St. Pete Healthy Lifestyles event. St. Pete, Florida, the sunshine state. Occasionally some rain, kinda like Lietains Riga. Beautiful no matter what mother nature decides. Enjoy life!! The only failure is giving up!