We are Celebrating Bishop's Coffee and Tea Prohibition here in downtown St. Pete, aka DTSP. That means it's Thursday Night, that time when Entrepreneurs, Business Owners, Students Start-Ups and the Curious gather (mostly always here at) historic venue NOVA 535 in beautiful Downtown St. Pete, Florida. The Entrepreneur Social Club: a mix of networking, partying, socializing, and schmoozing, plus mentoring, evolving, learning, growing and sometimes even sampling delicious new products! Thursday September 29, 2016, was a large rowdy group, with lots of newbies. People from every industry, ex-Military, coffee and spirits companies, mortgage brokers, action coaches, and team building puzzle companies came together… Welcome to the ESC!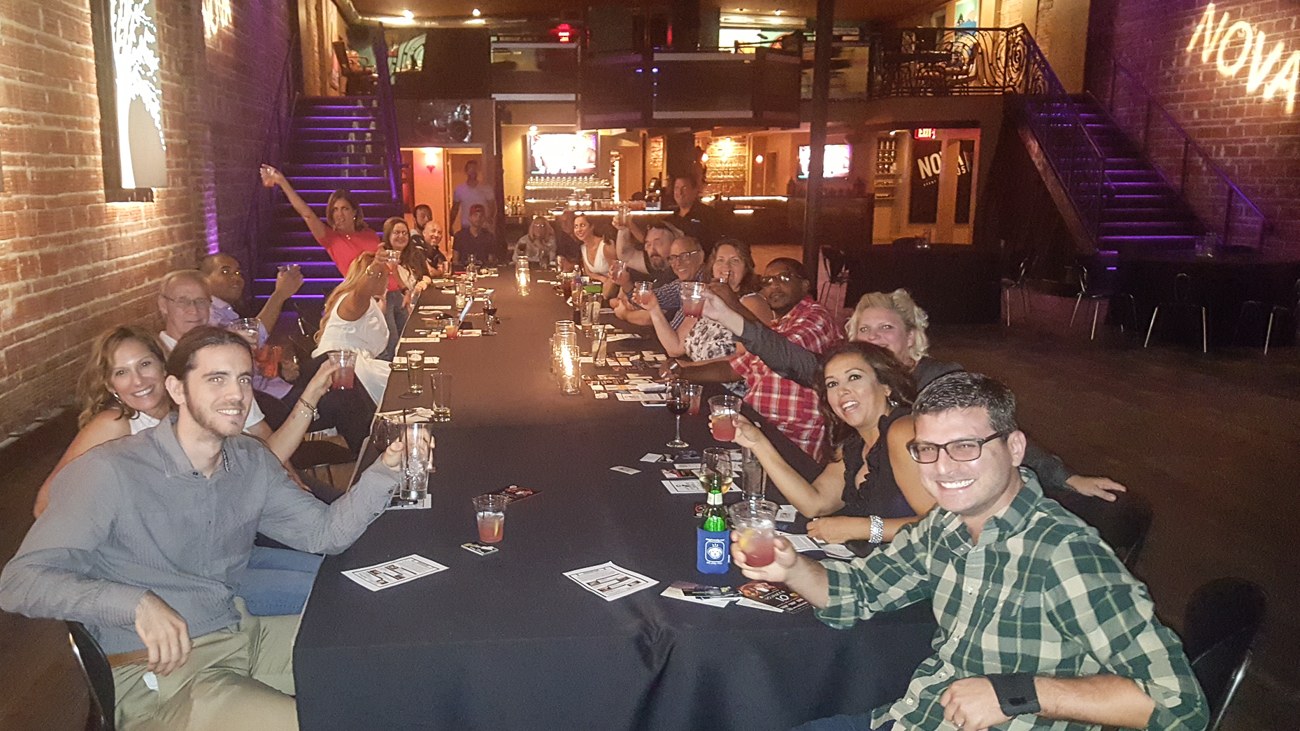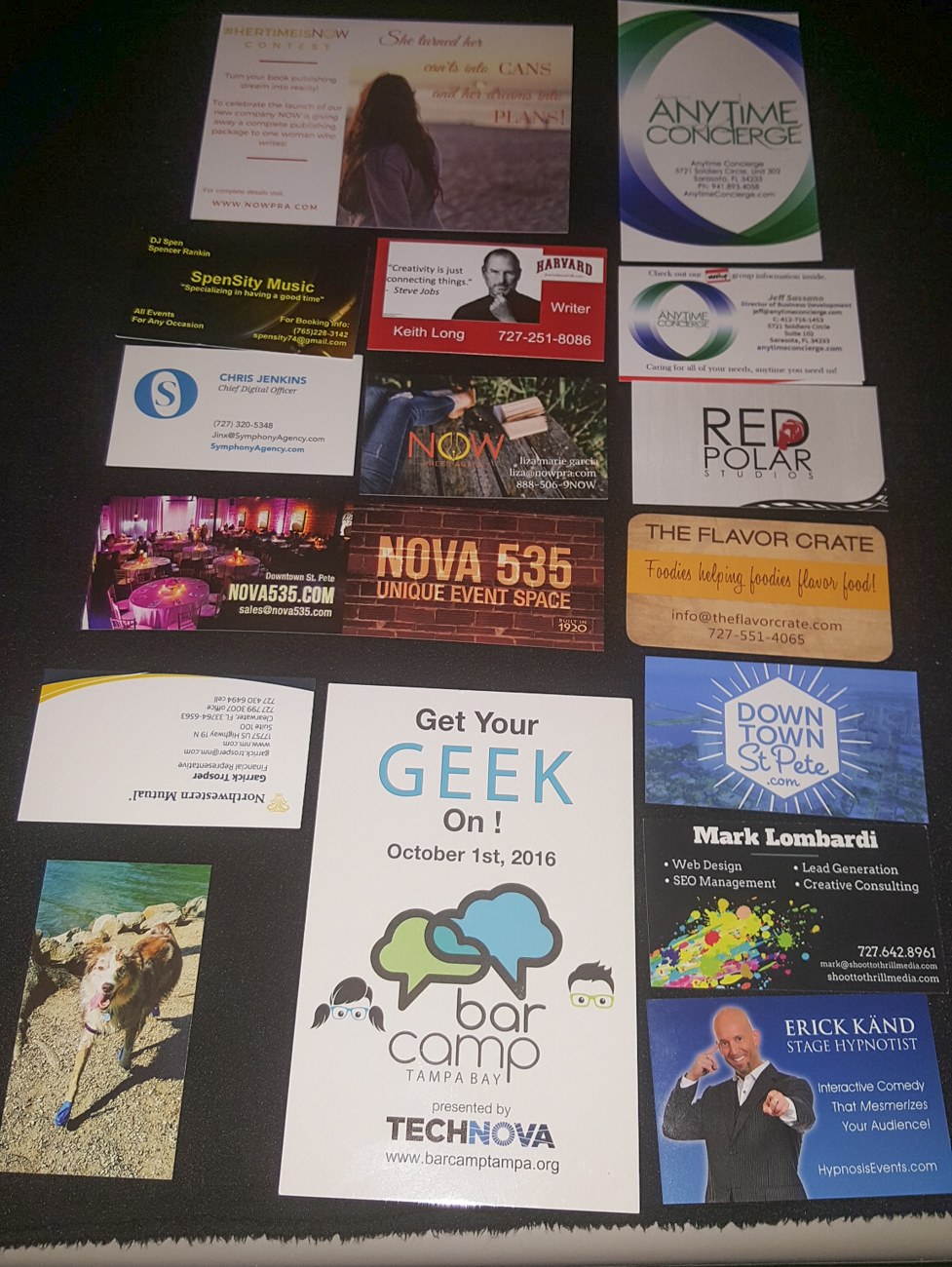 Welcome a whole bunch of Newbies tonight:
Kristy Bellingham of Rent a Head Hunter.com She Charges by the Hour and Mentors on How To Hire, recently moved from Raleigh, NC to sunny St. Pete. She's in the IT, Software headhunter zone, currently on hire with IBM. She helps people learn to Hire, helps build a better Hiring Processes. "The Agency Model is slowly dying….it's so much easier to find and connect and hire people NOW than ever." Juliet Kyes -Business Coach is donating 15 speaking slots via actioncoachtampabay.com, sounds great! Erick Kand Hypnotist needs some help with online marketing for his hypguru.com, typically performing for corporate events for 60-90 minutes; classified as most entertaining entertainment! And Mark Lombardi Full Service Web and SEO  helping small businesses grow via shoottothrillmedia.com.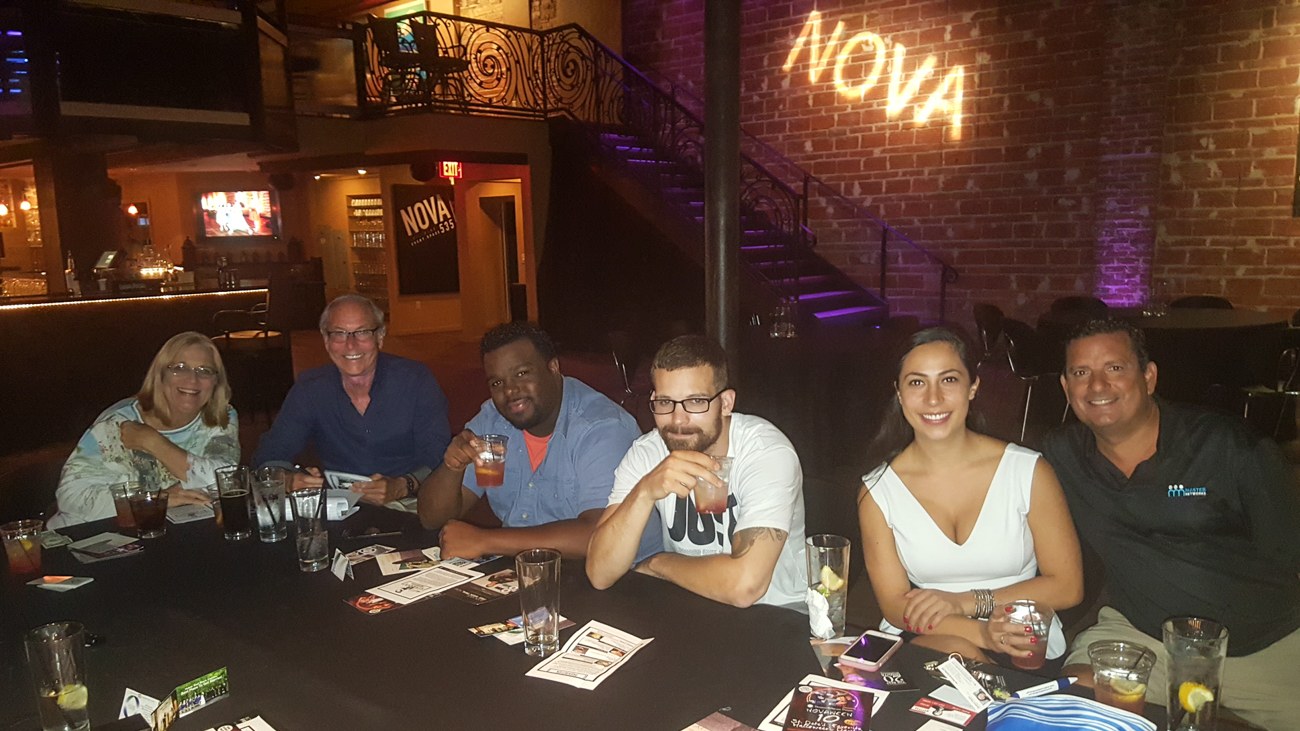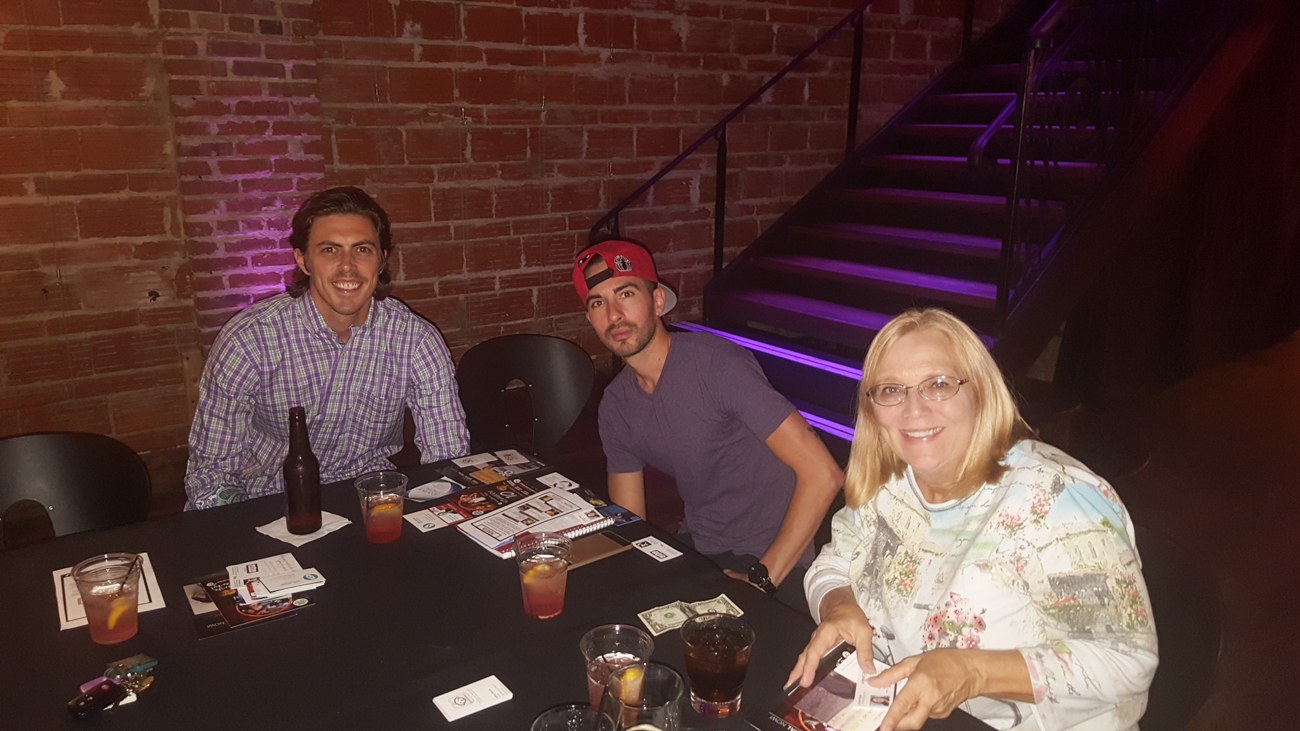 Jorge Rosario CodeEnigmaStPete.com (above center with red cap) – needs some marketing tips, new and improved ways to build rooms. The puzzle room takes 60 minutes with up to 8 people at a time… he's working towards having 3 rooms. Chris Jenkins asks "Are you building marketing packages around the room design?" We suggest Team Building exercise – sell as ROI to local Companies. Share on Linkedin, how you can build better teams TODAY. Code Enigma is located next door to NOVA 535 at 517 Dr. M. L. King Jr Street North, St. Pete 33701. Check it out!
Tionna Bishop  – Coffee Roaster and now offering Tea Infused Rums as part of Bishops Coffee and Tea via Republic National.  Bishops Prohibition bishopscoffeeandtea.com  was sweet enough to bring us all DELICIOUS samples of her Tea Infused Rums, THANK YOU!! We did bust her chops about the tiny font on her flyer – she will certainly do better next time as these flyers were done super quickly for tonight's event.
Thanks for the Coffee Tionna!! And Congratulations on your upcoming marriage next week!!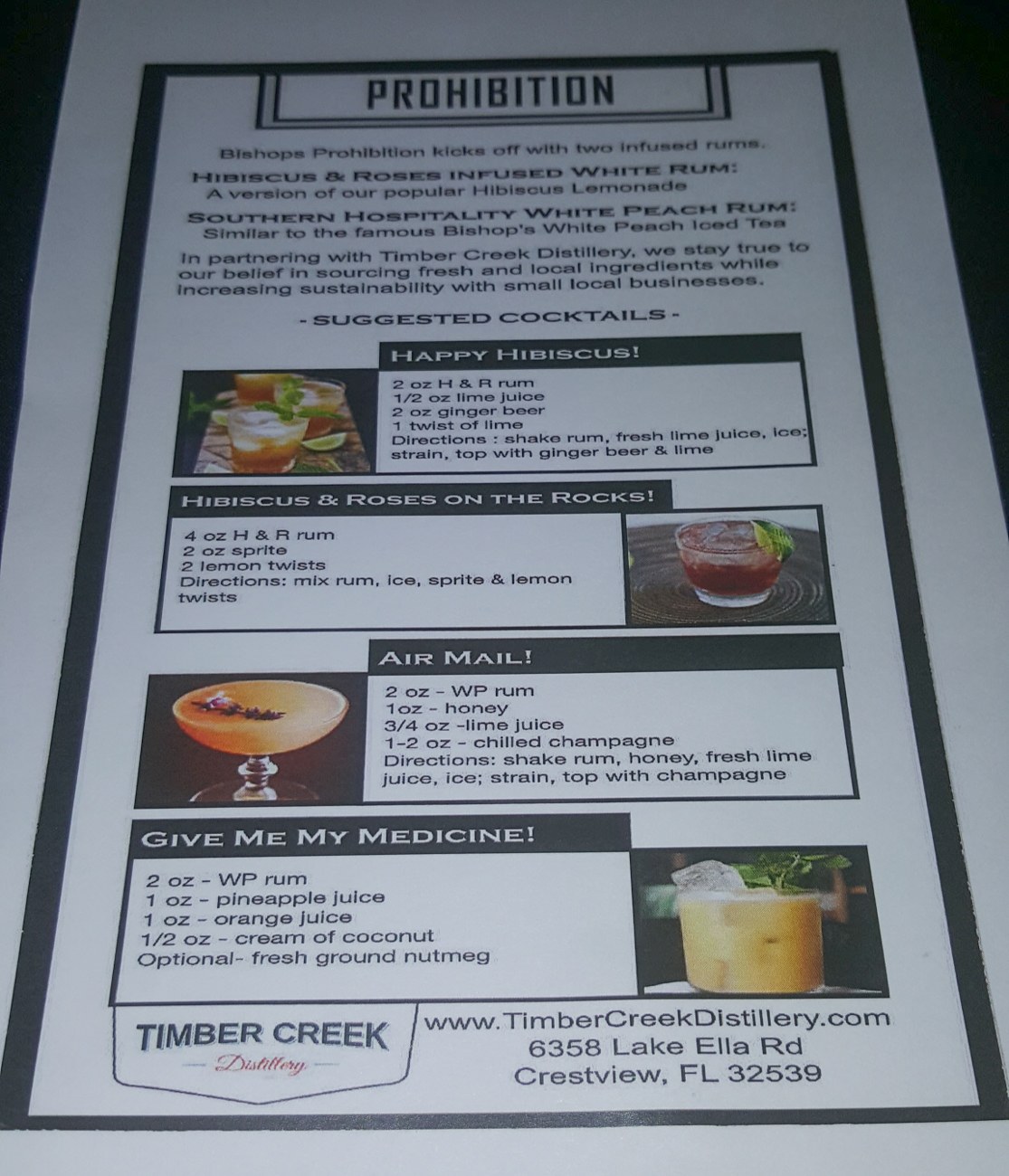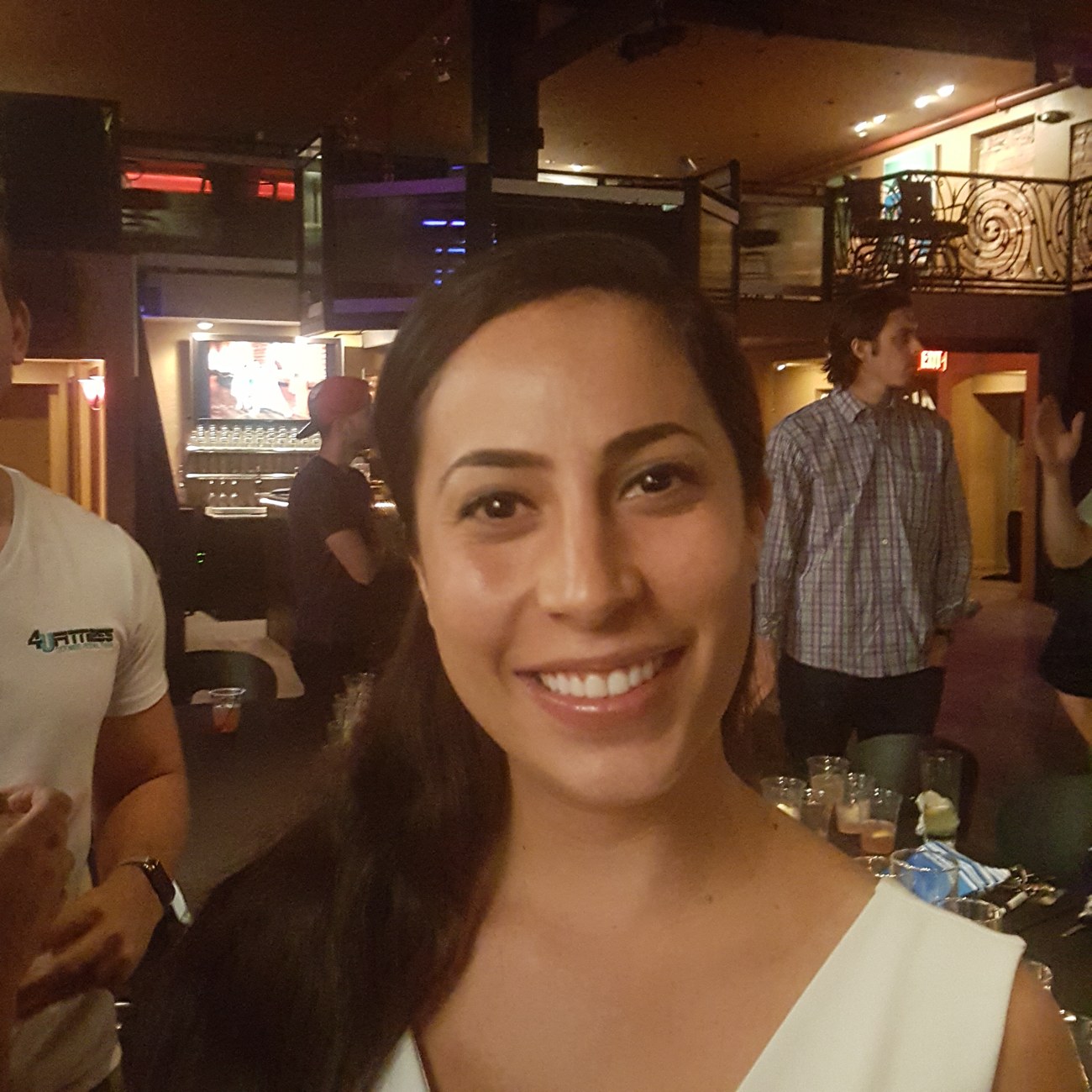 David Schmueck  Real Estate investor is building a portfolio of multifamily investment properties, business development consultant  – David wants to Brand his properties.
Joe Hull  (below far left)- fresh out of the military, enjoys weapons. It was a fun night Joe, great meeting you (and your after dinner friend) brother!
Lorena Marquez (above)  New to St. Pete, Marketing for a Mortgage Broker. She enjoy working with people going thru a significant life change. Mid America Mortgage – residential only. Welcome Lorena!
Above is the lovely and soon to be married Bishop's Coffee and Tea couple, congrats!
Below  Jodi McLean of keypersonofinflurmce.com , Daniel 4u-fitness.com, Juliet of Actioncoachtampabay.com, Garrick Trosper of NW Mutual and our newcomer Stage Hypnotist Erick  HypGuru.com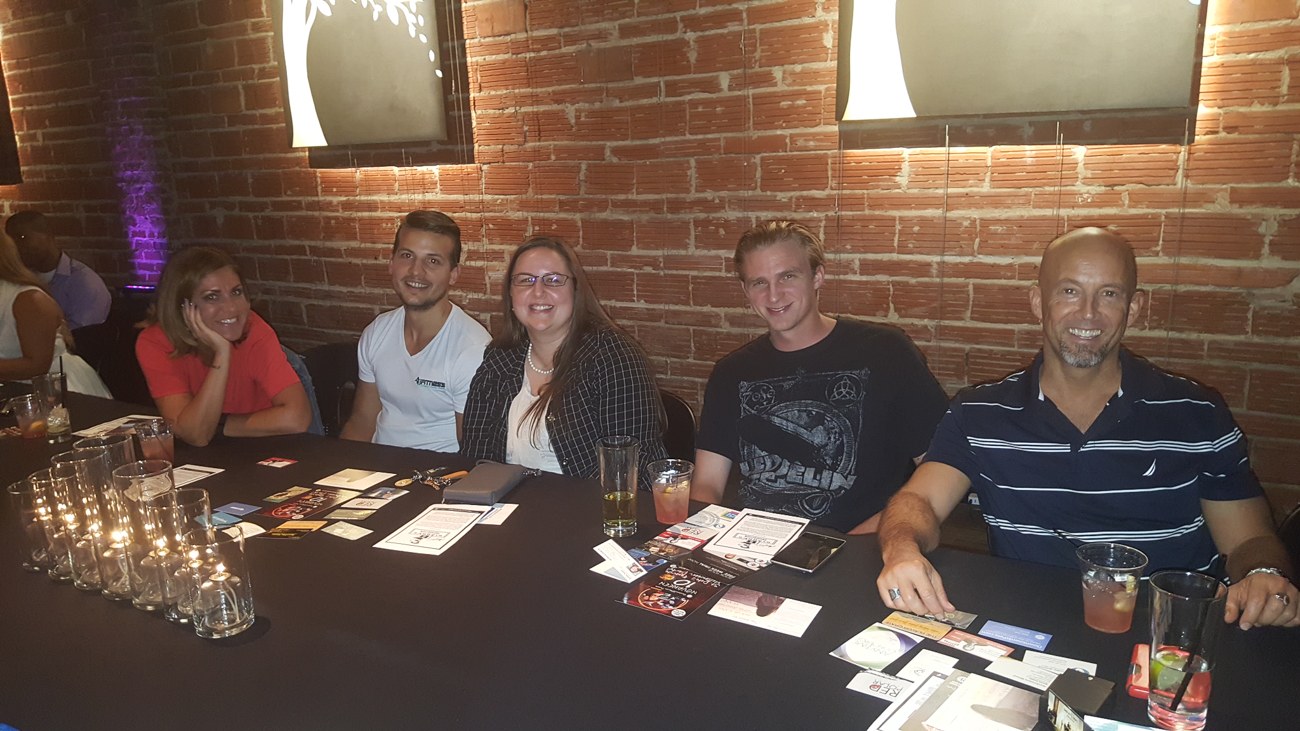 Welcome newcomer Mark (Vince!) Lombardi (center) shoottothrillmedia.com welcome! Love the AC-DC reference!
Above, far right in blue, is Ricardo Duval of Red Polar Studios who with his kick-ass team, created this great new NOVA 535 Promo Video, thanks!! Give it a watch and please share around!
Dinner and after dinner drinks were held once again at one of our favorite DTSP spot's The Queenshead Cafe at 2501 Central Avenue. We love bartender Steven and owner Tracy! They take great care of us and we LOVE them and thier delicious food! I dined on their fat, juicy scallops, homemade meatballs, risotto and lots of vino! Mmmmm!! Go eat lunch and dinner at Queenshead, you'll be so glad you did! Below is Team NOVA 535 Nick  Mazeika (left) and Chris Jenkins CTO of St. Pete based SymphonyAgency.com in case you're in need of a world class web based marketing solution!
Above top left to right: Jeffrey Kaplan DogPhrendly Kathy Hat-a-Tude, Jeff Sasso owner of Anytime Concierge who get's the "Most New People Brought to ESC in 2016 Award!!" and newcomer (blue shirt) David who is a real estate investor new to St. Pete! Below is newbie  Kristy Rent A Head Hunter the always hilarious Jodi Hansell Herczeg owner of SQWIZE  plus Mr. All-Smiles newcomer Mark (Vince!!) Lombardi and Jeffrey Kaplan.
We all survived another amazing (LATE!) night of drinks, dining, laughter, business deals, wants and needs, mentoring and so much more…and…enjoying the post dinner covered patio at Queenshead (until (LATE!) plus making several new friends and business contacts! Keep in mind that after 10Pm the cameras go nighty night! What a wonderful night welcoming and celebrating Bishop's Coffee and Tea Prohibition!
PS These photos were all shot on my Smartphone Note 5, our regular Photog Audrey was out sick…hope you get well soon Audrey!
PSS Make sure you get your TICKETS NOW ONLINE and save $$ for FRIDAY OCTOBER 21, 2016 our TENTH ANNUAL Halloween Costume Party Novaween.com