The backstage story is that, back in 2011, this chap, oozing the stereotypical Brit charm, wit and accent strolls into the Entrepreneur Social Club one Thursday evening. Tony Michaelides is his name and the one thing everyone learns really quickly, is that Tony is a master storyteller. The rare kind of stories that you never try to escape from, nor the usual kind you feign interest in, and certainly not the ones that leave you bored to tears.  Tony has spent the last several decades among the coolest of the cool, within the inner sanctum of the Rock and Roll world, and has lived to tell those tales. And tell them well he does. Tony and I,  we quickly became pals.
Today Tony and I arrive to NOVA 535 a bit early, reveling in the PR high of his latest press, the front cover and centerfold (I joke that Tony's now an official centerfold model) of Florida's largest news newspaper, the Tampa Bay Times "LifeTimes" Section.  The Tampa Bay Times, winner of 10 Pulitzer Prizes, on track with this piece certainly for it's 11th.  ;-D Tony, sitting nearby me as I write this, quips that his article resulted in "the TB Times highest selling single issue since inception July 25, 1884." Being a native of sunny St. Pete, Florida, I had to quickly Google when the hell the TBT was founded., recently the St. Petersburg Times, originally a humble weekly.  He's so damn likable that I just laugh, add the appropriate hyperlink, and keep on typing.
Tony's Facebook Page includes updates and so much, plus really cool photos from his incredible past. Photos like this one, showing Tony Michaelides (right) he worked with Peter Gabriel, on the Games without Frontiers Tour, here pictured in 1981.
Kevin Cummins Photography
Tony's book, Insights Collection "Lessons Learned from Rock and Roll", was a fun, interesting, read for me. It was from TOny's POV, from a starry eyed teen who was able, from a mistakenly placed ad, and a lot of gumption, to gain entrance into the world's coolest, most exclusive club, Rock and Roll. He's smitten with our lovely country, the good ol' USA, so much in fact that he became a citizen last April.  When someone says "well we can't do _________ because it's against the rules, I always retort, well if we always followed the rules we'd still be British. " In this case Tony followed the rules and he's no longer British. We'll he still sounds and acts that way, but officially he's one of us! Welcome to America!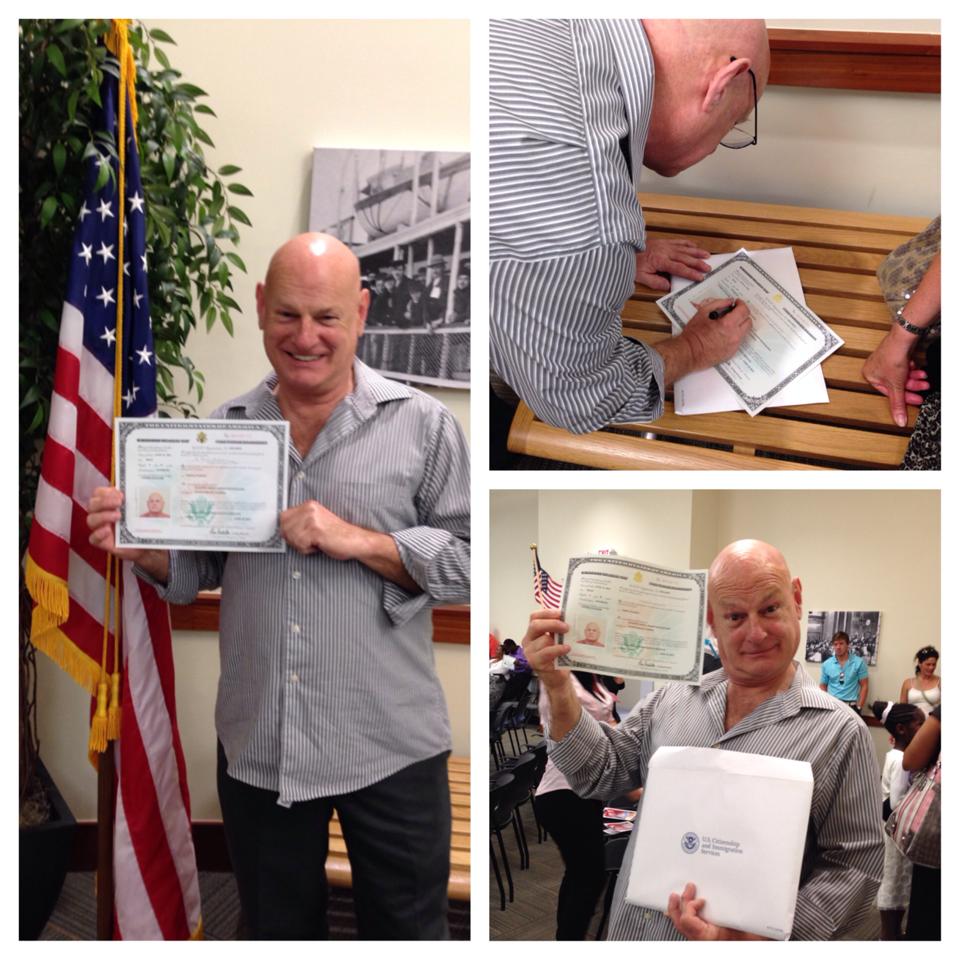 So are you creative? Entrepreneurial? A business owner or start-up? A success already and you want to enjoy the energy of like-minded people while mentoring them? Then connect with the Entrepreneur Social Club, where we have fun while being productive, where we exclude religion and politics, while focusing on helping and enjoying our fellow Entrepreneurs and business owners.